.
Two African serval kittens and their mother at the San Diego Zoo are provided with enrichment materials to help them retain their natural behaviors and to have fun.
The San Diego Zoo wrote in a blog post:
Three African servals were doing what cats do best [last Friday morning, July 17,] at the San Diego Zoo — pouncing, digging, hunting and sleeping. The mother, Onshe, and her two cubs (who have not yet been named) received their daily enrichment, with a few extra treats thrown in. In addition to new piles of mulch, the cats were given carved, painted gourds covered with different scents from food seasonings. They were also given a few pinecones filled with paper and skin shed from a snake. The enrichment items, created by the Zoo's "Epic Teen" summer camp participants, were designed to encourage the animals' natural foraging and investigative behaviors.
The male and female servals were born on May 13. While they're the same size and weight, keepers are able to tell them apart by the pink spot on the male kitten's nose. The female's nose is solid black. The serval kittens are still being nursed by their mom, but they are starting to try solid food, when their mother shares her carnivore diet with them. As they mature, they are becoming more adventurous—and are venturing farther and higher from their mother in the exhibit, as they test their ability to climb and jump.
Watch the serval kittens at play:
.
.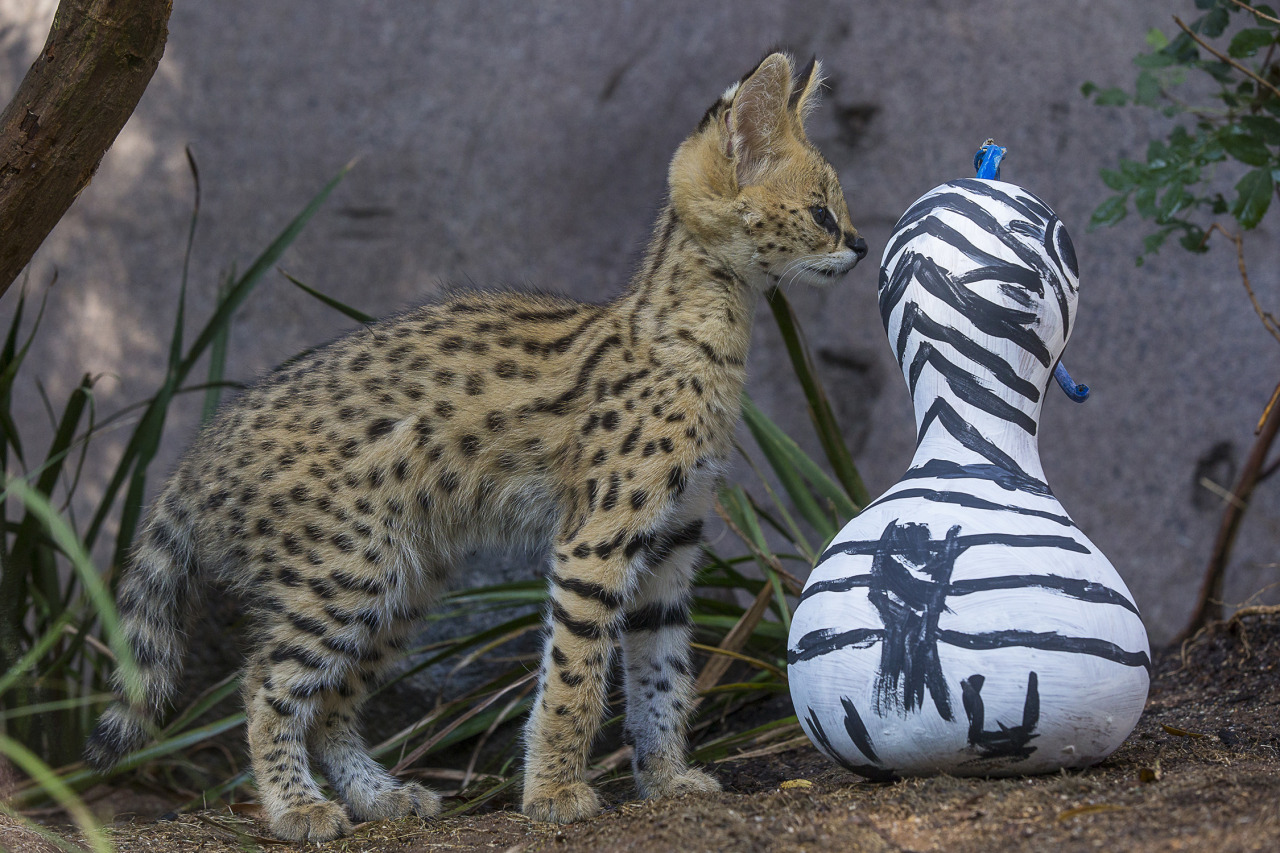 About Author