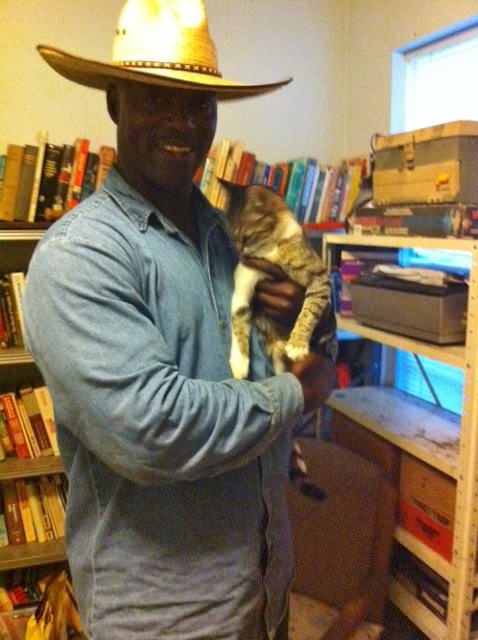 A US soldier who returned home to Texas from Afghanistan has been reunited with the sweet little cat he couldn't bear to leave behind.
Nowzad, the British founded and run organization that rescues the dogs and cats of Afghanistan and, to a lesser degree, Iraq, and helps many travel back to rejoin their soldier friends in the UK and the US, was instrumental in helping Miss Kitty and her soldier.
Missy Kitty (aka Miss Kittie) stayed at the Nowzad shelter while she waited out her mandatory quarantine period and got her microchip, as funds were raised for her transport, which cost about $3,000.
Nowzad wrote at their Facebook page earlier today:  Ms Kittie was reunited with her soldier in Texas just a few days ago!
Miss Kitty's soldier told his story early in June, at the fundraising pages gofundme (Miss Kitty's page now removed) and the SAC (Soldiers' animal Companion) Fund, where the appeal was made, writing:
My name is not important because this is not about me it is about an adorable kitty called Ms Kitty!
I am in Afghanistan and have been here for about 18 months. The daily activities and way of life is not even close to that in my country, The USA and the things we take for granted.
Somewhere in the middle of in all this little Kitty came up to me one day. She was not like the other strays. It was as though she was trying to say something. Not giving it much thought I reached down and picked her up. I took her to my room and feed her some of the cat food I' d ask for months ago. We visited for at least 2 hours.
I did not know it then but I would began to look for her visit often. Not seeing her for at least two weeks, I figured she was removed. When she finally showed up again; I was relieved.
At this time I knew something needed to be done. On Ms Kitty's last visit, I entertained her for over 3 hours. She convinced me she was ready to go and off she went. When she showed up the next mourning I knew it was meant to be. Everyone in my platoon knows of Ms Kitty.
On the same day that I asked Nowzad for help getting her to the rescue it was done. She has now received her first set of shots and been spayed and is settling in at the Nowzad shelter.
She gave companionship no human could understand and now I want to take her home to America.
##
And now Miss Kitty is home, where she will be safe, well cared for and loved.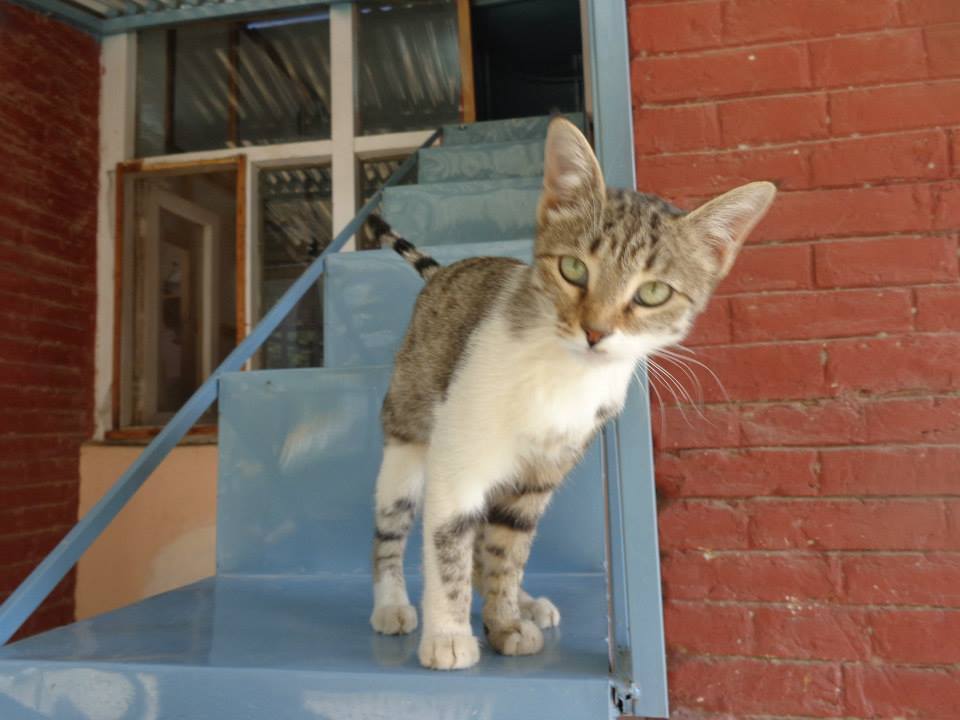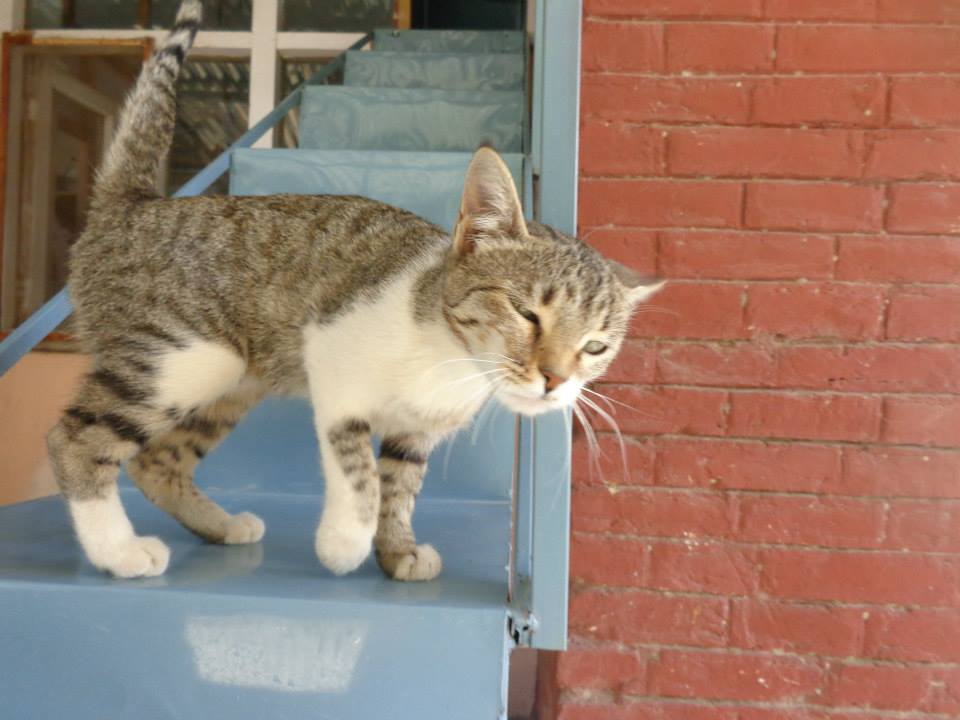 Note: Nowzad spells Miss Kitty's name 'Kittie", perhaps to prevent confusion between her and another Miss Kitty helped in 2009.
About Author