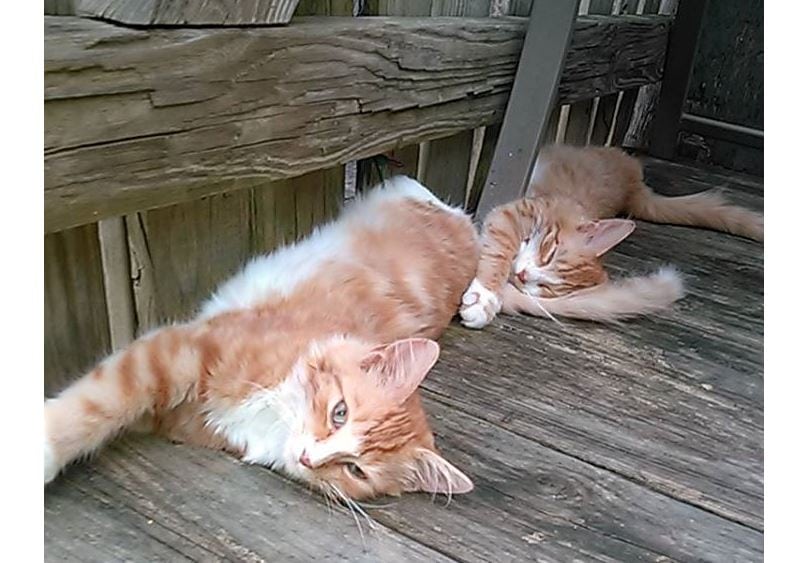 The pair of kittens rescued by two Alabama fishermen are doing well in their new home and are featured at their own Facebook page now.
You may have seen the story on the Alabama fishermen who rescued two orange tabby kittens who swam to their boat on the Warrior river a few weeks ago.
The rescue was captured on video, and our post on the story is here: Alabama fishermen rescue kittens from river.
The two kittens – named Warrior and River – did find a home, as we were told they had back when the story broke. Their petmom has started a Facebook page for them, where she chronicles their day-to-day doings.
You can see and follow them at their Warrior and River Facebook page.
Their petmom says: "Warrior and River are doing good they have been to the vet have had all the shots they need and both have been fixed."
.
.
.