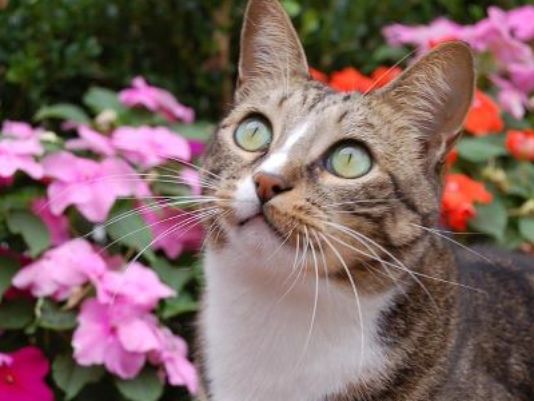 .
THV11 TV announced on Friday that its beloved mascot and weather garden cat Joey the Garden Cat has passed away. Joey was well known and beloved by viewers in the Little Rock, Arkansas viewing area and by many across the US and beyond.
Joey appeared in on-air segments and at his popular Joey the Garden Cat Facebook page.
THV11 posted the following announcement to their website on August 29:
The THV11 family is mourning the loss of our beloved Joey, known to many as "Joey the Garden Cat."
We're sad to share that Joey has succumbed to illness. You may recall Joey's health issues through the years; having dealt with bone cancer, a related surgery, and other ailments. There's no doubt that Joey has always shown he's a special cat, even in dealing with so much adversity.
On Thursday, Joey fell ill and was immediately taken to Dr. Bob Hale where he was placed in the ER overnight. He was monitored closely and saw initial improvement, but unfortunately, he took a turn for the worse.
From the beginning, when Joey showed up in the THV11 Weather Garden, he stole our hearts and those of so many more.
Thank you to everyone who has loved Joey as much as we do.
Joey the Garden Cat has been a part of the THV TV family in Little Rock, Arkansas since 2007, when he turned up as a stray, coming to visit Larry, another resident cat at the television station's outdoor weather garden.  Larry passed away in 2007 and Joey stayed on. Joey was a natural on TV, appearing frequently, and he lent his name to some pet related segments in the newscasts. Joey wass a bona fide local celebrity, and was featured in a 2011 episode of Must Love Cats.
THV11 tells the story of how Joey came to join them HERE.
See our post from April 19, 2012: TV Mascot Joey the Garden Cat to Have Surgery.