A cat named Mr. Pickles found himself a new home at a Seattle retirement community, where he shares his companionship with residents and staff.
Mr. Pickles lives among the residents of the Bayview Retirement Community in Seattle, Washington. As a pet therapist he brings warmth and love to the residents of the entire building.
Mr. Pickles made a home for himself at the retirement community. At first he'd show up outside making friends and getting snacks from residents, then he figured out how to get through the doors and inside.
Staff and residents discovered that Mr. Pickles had a home nearby but his owner was spending time at the hospital and the cat was not getting the care and companionship he was accustomed to and needed. He even appeared to them to be underfed.
When Mr. Pickles' owner had to move he came to Bayview Retirement community and asked if they would give the cat a home, since he was already feeling at-home there. The man introduced himself, saying: 'You don't know me, but you know my cat."
So, Mr. Pickles became an official resident. He spends the night with one of the residents, whose sister initially cared for him. He spends his days wandering the main floor, visiting the offices, spending time in the common rooms, attending meetings and film screenings, accompanying residents as they walk on the grounds and keeping the groundskeeper company as she works.
See the full story of Mr. Pickles in this lovely video profile: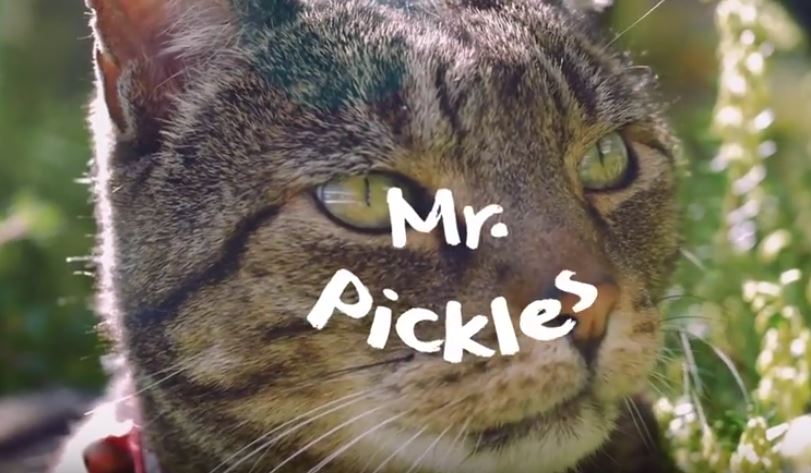 About Author