A Brisbane, Australia area cat is making headlines for his peculiar collecting habits. Mufasa sneaks out of the house at night, steals stuffed animals and brings them home!
Sharna Skinner, of Ipswich, QLD, near Brisbane, first noticed a mystery addition to her family's stuffed toys about three weeks ago and after some investigation discovered her family's 11 month old cat Mufasa was sneaking out through a window at night and bringing home his plush prey.
Mufasa's trophies include a monkey, giraffe, dog and two teddy bears.
Sharna told the Daily Mail Australia: "Three weeks ago he brought home a stuffed monkey and it was just left under the dining table.
"I thought my husband had left it under there because my daughter likes monkeys but it turned out that it wasn't him.
"Then a few more toys have just randomly turned up over the past few weeks.
"Mufasa was getting out through a window which we had no idea he could even fit through and we think he was coming back through our on-suite.'
"Our neighbors thought we were crazy when we started asking if the toys belonged to them, Malachi [the Skinners' 11 year old son, who has been out knocking on doors] has been finding it quite amusing and funny.
'We think they are probably from the same place but they could be from different places, we reckon they are from gardens or balconies.
"It's a bit of an embarrassing thing to get famous for, our cat stealing toys was not what we expected.
"One of the toys was so big he had to drag it home, we just want to find out who owns the toys and give them back'.
The Skinners started a Facebook page called Help – my cat is a kleptomaniac, which was initially set up to try to find the owners of the pilfered plushies. The page now has pics, updates on Mufasa, and links to media coverage of his story.
The family wondered why their kitty had become a klepto cat and consulted with their vet and others in hopes of discovering his motivation for becoming a night thief.
Mufasa's petmom wrote at Facebook on September 17, saying: "Sooooo….the current assumption by the vet and lady at the pet shop is that Mufasa is "hunting". Although we were told he was 7weeks when we bought him home,based on his size, he was probably only 4weeks old. So being removed from mum young, my son, became his "mummy" and we "taught" him to "hunt" using a variety of toys….his latest offering are an extention of this hunting….he is de-sexed (and that was also done relativly young) and his "hunting" is likely to stop in a month or two. However in saying that the husband and the vet both relayed stories about cats who collected ladies underwear for much of their lives…..at least toys are amusing and are definitely less awkawrd to return (if I ever find the owner)."
You can follow Mufasa's activities, media coverage and the search for answers (and the stuffies' owners) at the Help – my cat is a kleptomaniac page.
.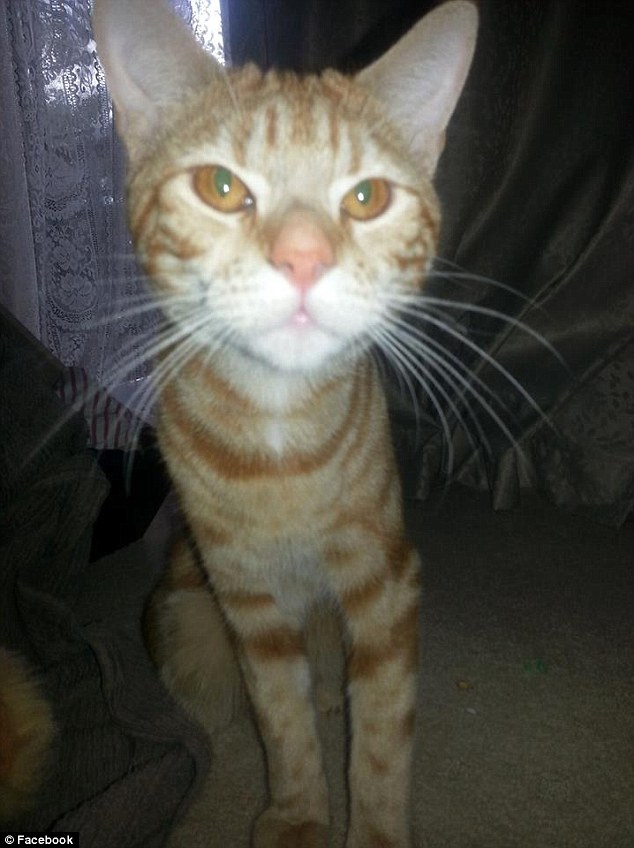 About Author