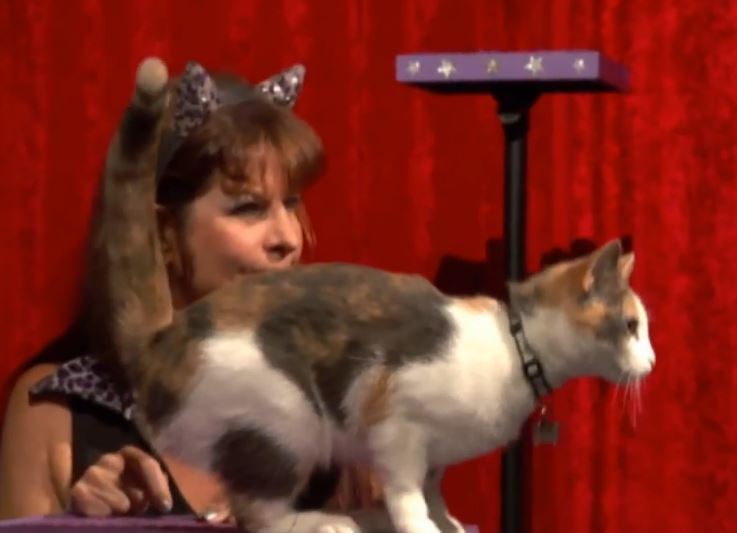 Guinness World Records has released a few notable tidbits from its 2015 edition, and a Chicago, Illinois cat is among the new record holders.
Alley the rescue cat took the title for Longest Cat Jump after proving she can jump 6 feet (182.88 cm) – the longest jump by a cat.
Alley joined her owner after she was rescued from a Chicago alley along with three other cats.
Her owner and trainer, Samantha Martin of the Chicago based cat performance troupe Acro-cats / Rockcats, said: "I trained Alley when I noticed she just loved jumping. In fact she would follow me around and just leap from platform to platform."
"Alley started out as such a frail little kitty and to have her grow up so strong and then eventually become a Guinness World Record holding cat, is so exciting for us and for her because she had such difficult beginnings and now she's a star."
Watch Alley take some jumps as Samantha tells about her record-holding cat:
.
.
.
.