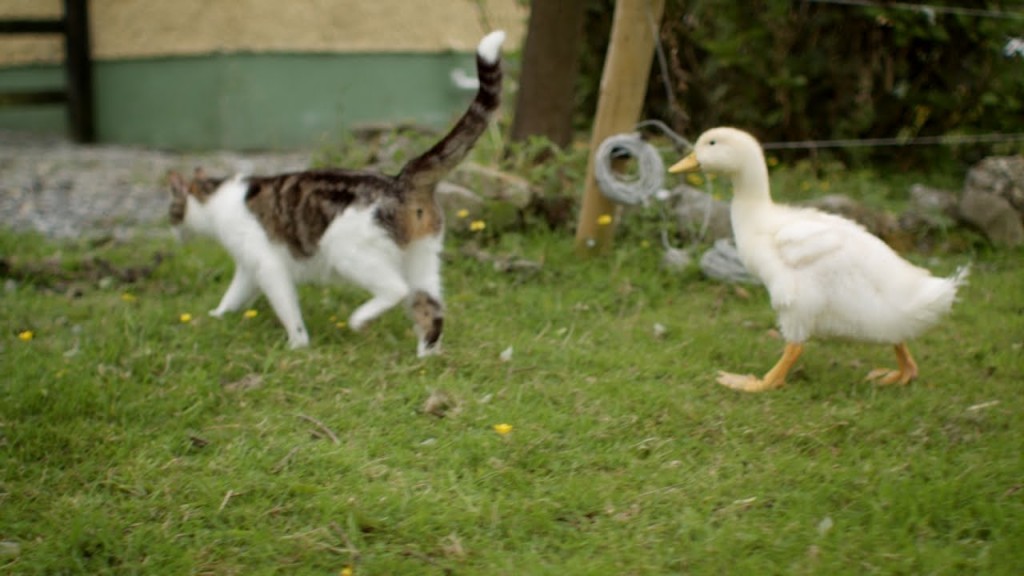 The story of a farm cat who adopted some ducklings at birth went viral in 2013 thanks to some remarkable and heartwarming photos and video. Here, the story is retold, but with greater detail than before. The story ends with a followup on the now-grown ducks, who still follow their kitty mama around.
Ronan and Emma Lally decided they wanted ducks on their farm in Ireland and got some fertilized eggs to that end. When the eggs were due to hatch they discovered broken shells but no ducklings and feared the worst – that their cat had gotten to them and finished them off. The couple were completely surprised to discover that, rather than harming them, the cat had adopted the babies into her litter of newborn kittens.
When Ronan first saw mama kitty with a duckling in her mouth he thought he was about to witness something awful, but mama was mothering it, instead. "The minute the cat lay down the three ducklings ran underneath her; she started to purr," Ronan told the Irish Independent. "We lifted her up and two ducklings were latched onto the cat. The cat has all the maternal instinct, she has her paw around them and it is just extraordinary."
The Lallys and visitors to the farm said the ducklings actually suckled from the mama cat, although when water and bird food were placed nearby the ducklings immediately got up and hopped into the water.
Ronan said he initially planned to place the ducklings under an infrared light but decided to let them stay with their adoptive mother, with plans to keep a close watch on the ducklings for their safety.
It wasn't long before mama's feathered kittens began to get active, but she kept bringing them back to the little box she kept them in for as long as she could.
Nowadays, kitty is followed around on the farm by her beautiful white ducks.
Watch:
 See also: Cat Adopts Ducklings into Her Litter of Kittens, Cat cuddles kittens and adopted ducklings and Mama Kitty and Her Ducklings.
.