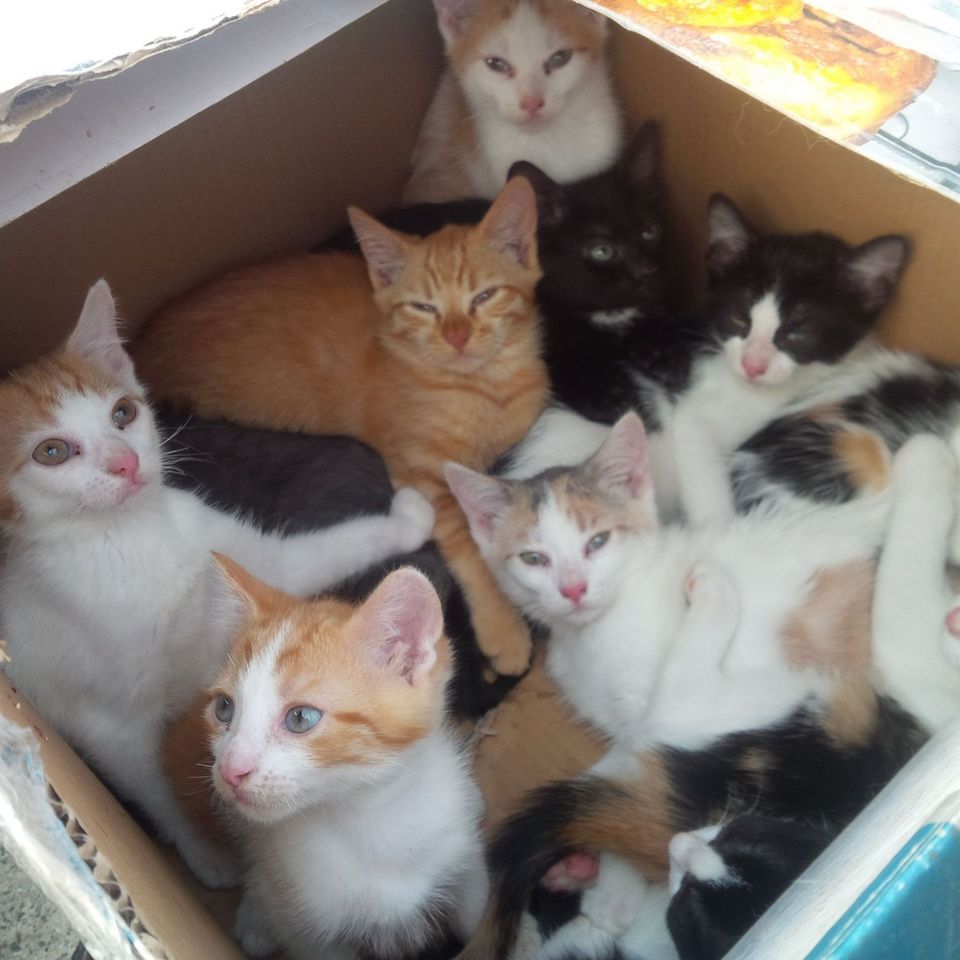 A Staten Island, New York woman found 13 abandoned kittens on the side of the road in a box early Saturday evening in the Bloomfield neighborhood.
Tracy Parisi volunteers with SICAW (Staten Island Council For Animal Welfare Inc.) and rushed to the scene when she got a call from a friend who encountered the kittens in three boxes when out walking his dog.
"I'm still stunned," Tracy is quoted saying in an article at silive.com . "I know the area is a dumping ground. This happens on a regular basis where people just dump them on the street. This should not happen ever. It's abandonment."
Tracy said the kittens were left with a box of pizza to eat. She feels they comprise at least two litters and came from someone's home, since they were friendly and clean when found.
The kittens were all found in one box, leaving Tracy to wonder if the mothers and, possibly, more kittens may have been in the other two boxes. She searched the woods but did not find either the mothers or more kittens.  "I'm afraid there's more kittens," she said.
"We're in the height of kitten season. There could be two or three mothers, because 13 is a large number all at once," she said. "They're all different colors. They're so beautiful."
Speaking to the dilemma of sending animals to the NYC ACC versus abandoning them, Tracy said: "The ACC is a kill shelter, that's why we find animals on the street. People get desperate and throw them on the street thinking that's a humane alternative, but it's not."
Tracy and a friend each took some of the kittens to care for in their homes.
After the story was reported locally, Tracy received dozens of emails from people wanting to help.
So far, one kitten has found a home and another is on reserve. The other 11 are still in need of good homes.
Thankfully, the kittens were found in time, and by the right people, who stepped up to help them.