An earless white cat who looks like an owl is the treasured companion of a young woman who says he's not only beautiful, but a source of emotional stability in an uncertain world.
Otitis was surrendered at a shelter after surgery for cysts left him deaf and earless. Apparently his original owners didn't like the way he looked. But to the woman who adopted him, he is beautiful inside and out.
The minute Molly Lichtenwalner saw Otitis, she knew they were meant for each other. The nine-year-old cat suffered from cysts in his ears; both his hearing organs and ears had to be removed, according to Bored Panda.
She found him through PetFinder at the Feline Rescue Association of Baltimore. "I was having severe anxiety as a result of a car accident… I decided it was time for me to adopt an animal to help with my anxiety, because nothing helped me more than snuggling some furry friends," Molly told Love Meow.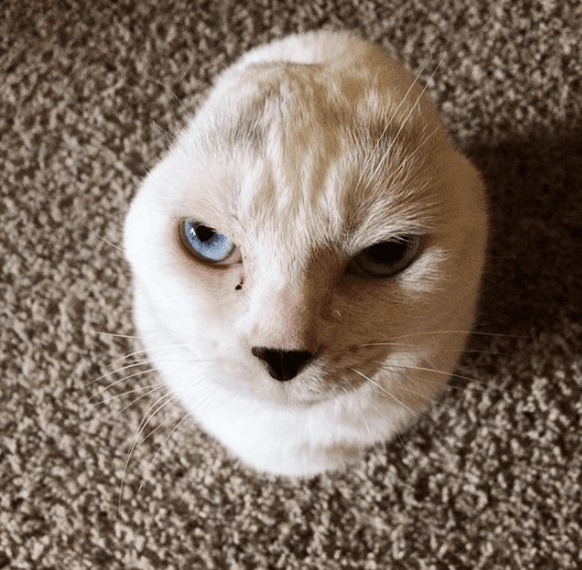 Otitis turned out to be an ideal emotional support cat. "He is some times the only thing that can calm me down… He's the best thing I ever did and he definitely rescued me, I didn't rescue him." And he's highly photogenic. We think he has an owl-like mystique.
"Living with him is an absolute dream! He is the most loving, snuggly cat and he makes me feel so loved," Molly told Bored Panda. To see more, check out Otitis's Instagram page.
About Author