Six polydactyl kitties with curled ears are getting a lot of attention at the SPCA LA shelter in Hawthorne, thanks to the combination of two rare traits that makes them stand out, according to a report on CBS News Los Angeles.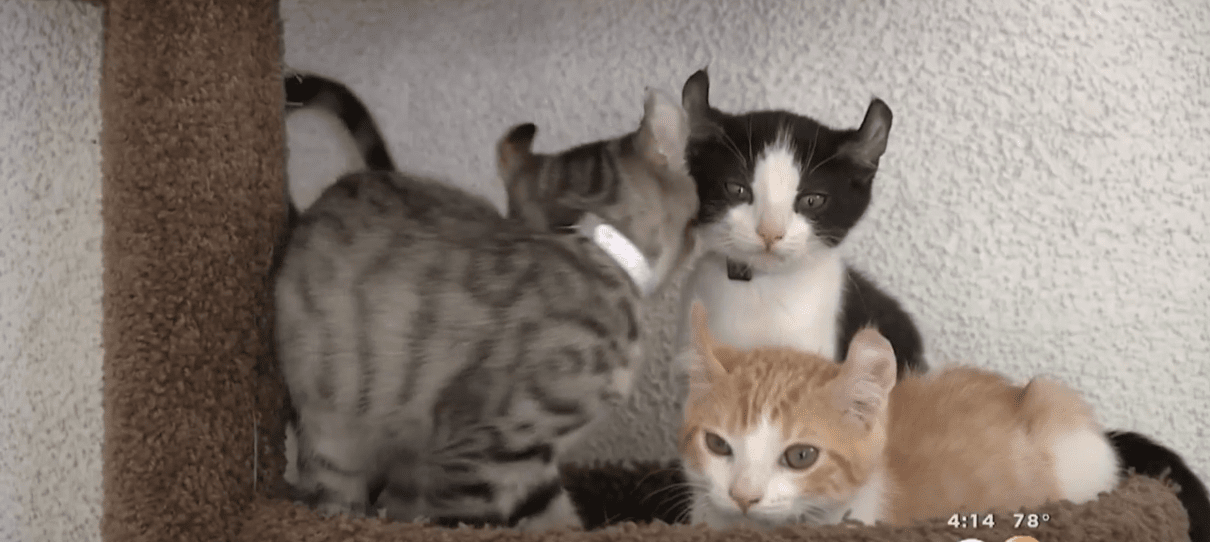 The extra digit on their paws makes them classic Hemingway cats–so called due to author Ernest Hemingway's love of cats with six toes. And each kitten in this special litter also has the distinctive, and rather adorable, turned-back ear of the American Curl cat. The American Curl breed is believed to have originated in the LA area in the 1980s, according to CBS.
"In our memory we have never seen both traits on a cat," said Ana Bustilloz of the SPCA LA shelter. All of the kittens have been socialized, and are available for adoption, as well as the mother cat, called Mrs. Hemingway, who is also a polydactyl. Looks like the father was an American Curl cat, but only Mrs. Hemingway knows for sure.
About Author