She's very photogenic and so well liked that her biggest problem is saying no to all the treats foisted on her by commuters at the Huddersfield Train station in Yorkshire. That and admirers who interfere with her hobby–pigeon spotting.
Her official title is Senior Pest Controller, but she's so much more than that. She entertains bored travelers and has been known to comfort lost children. She's not adverse to working nights and likes napping on the job.
Felix arrived at the Huddersfield station on May 17, 2011 as an eight-week-old kitten.  "I was from a loving family" her official biography states, "but I always wanted to be an independent working cat."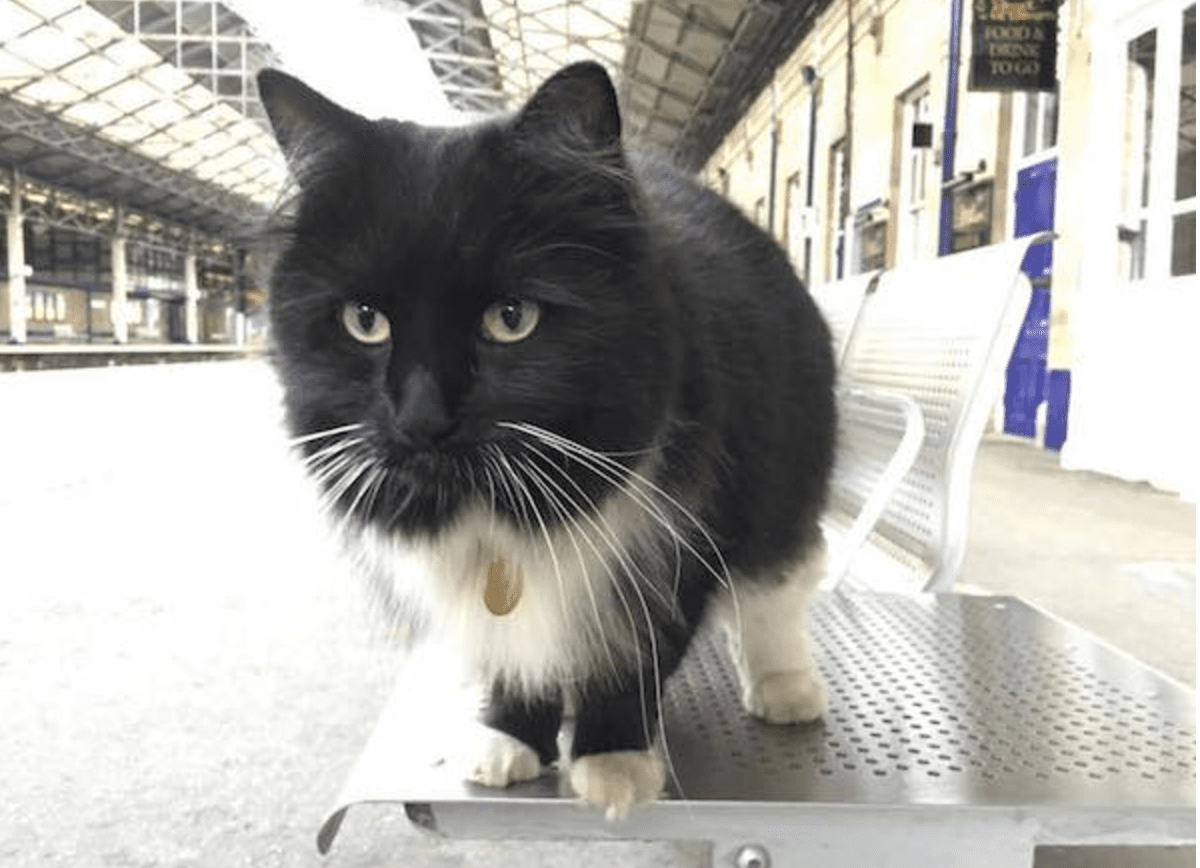 The staff at the train station assumed the long-haired Tuxedo cat was a boy,  and named "him" Felix. A vet soon cleared up the issue of her true gender, but by that time Felix was Felix, and there was no turning back.
When she is not pigeon watching, her favorite pass times include  eating, sleeping cuddling and pondering the mysteries of life. She was recently featured in Big Issue North magazine. To learn more about her, you can visit her official Facebook page.