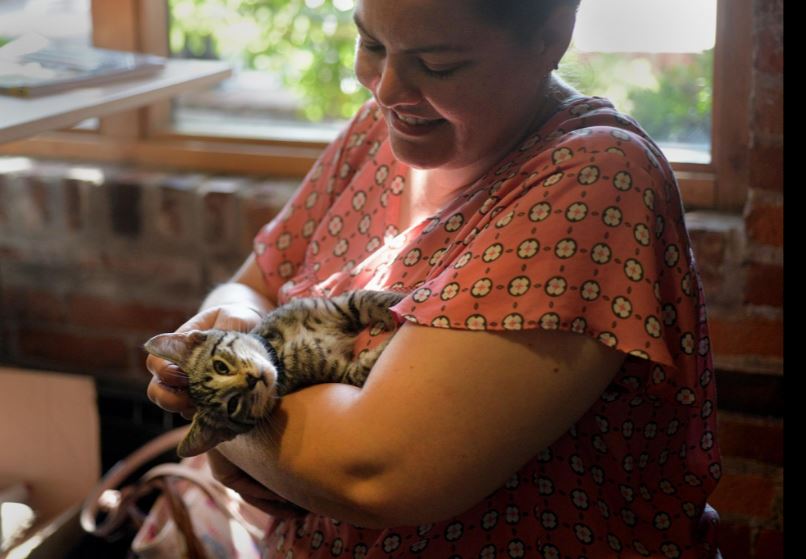 Pouncing, playing, snuggling, and napping on complete strangers may seem like an odd description, but there are those that seem to have the perfect knack for the position. Send in the kittens!
"There's tons of research that this type of interaction lowers blood pressure and reduces stress, so it's perfect for an office environment," Eden Blair, a volunteer with Grafelman Farms, told the Journal Star.  So the organization has just organized their first "Kittens in Cubicles" program at an area advertising agency. They brought in 53 kittens all available for adoption for an hour-long session for which the organization receives a donation. Not only is it a great stress-reducer for everyone in the office, "This helps us handle the cost of the kittens, as well."
"July is usually the worst month, or the best month, depending on how you look at it," Blair said. "We've just started kitten season, and we can already see that we're clearly going to surpass the number of adoptions we did last year."
Programs, like these, can be a wonderful way to raise awareness and encourage people to ADOPT don't SHOP. Afterall, how can anyone resist someone who purrs their resume.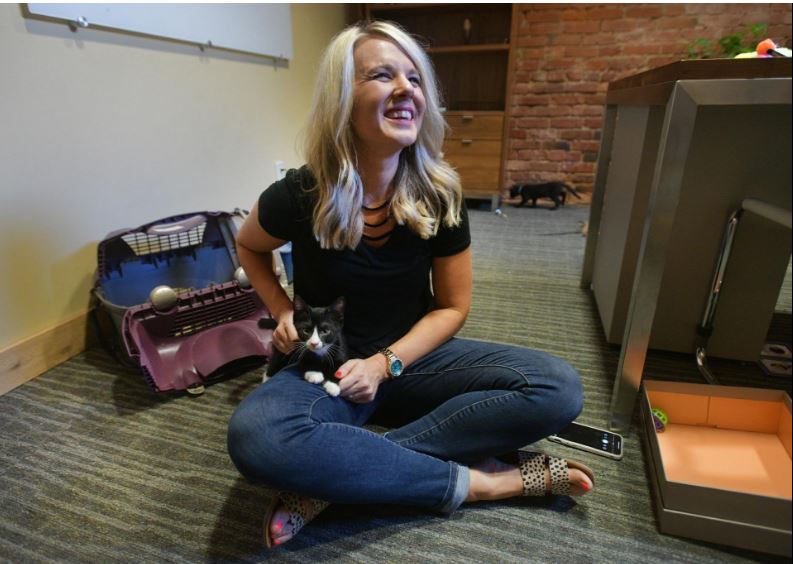 About Author