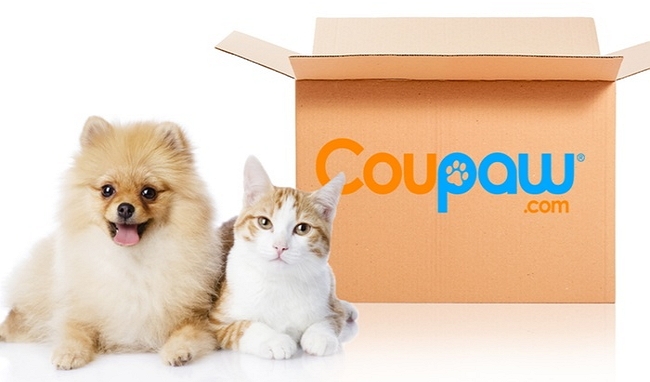 We love our animals, but sometimes it can get a bit expensive when we are looking for certain services and products.  Enter Coupaw.com.  Started in the summer of 2011 by FamilyPet.com, it came from the experience one of the owners had when finding an exceptional professional dog walking business.  Sharing the information with all his friends and singing the company's praises when the opportunity presented, the company offered his a discounted rate for all the business he had brought to them.  That was the seed that started Coupaw. Why not bring the very best deals for products and services to fellow pet lovers?
In August of 2014, Coupaw.com saw some exciting changes. Acquired by GreaterGood, known for the charity-driven Animal Rescue Site, the opportunity presented to not only direct those visiting Coupaw.com to the best of the best across the web, but now with each order placed on the the site, six bowls of food are provided to rescue animals in need. Talk about a win-win! And when you visit the Animal Rescue Site, be sure to sign up for a daily reminders email so you can click every day to help rescued animals.
For more information or to sign-up, please visit Coupaw.com. You do have to register to see the variety available, but, not only could you, too, find the best dog walker ever, like the original owner, you can get your kitty some great new toys, too, AND provide meals for rescued animals through your purchase. Sounds like a great deal, to me.
About Author