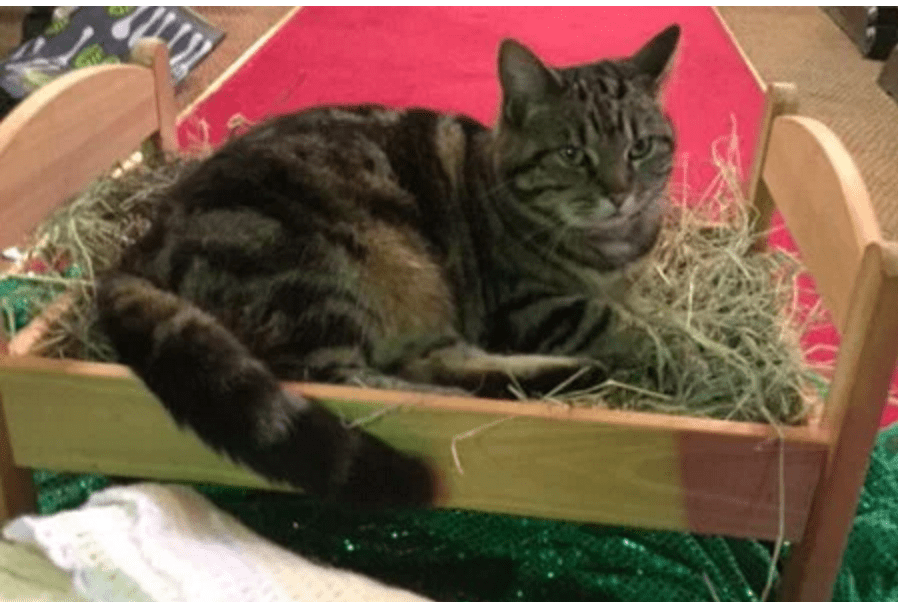 A straw-filled bed proved irresistible to Pips the church cat, who was caught taking a guilt-free nap after she evicted the doll at the center of the Nativity at All Saints Church  in Ilkeston, England.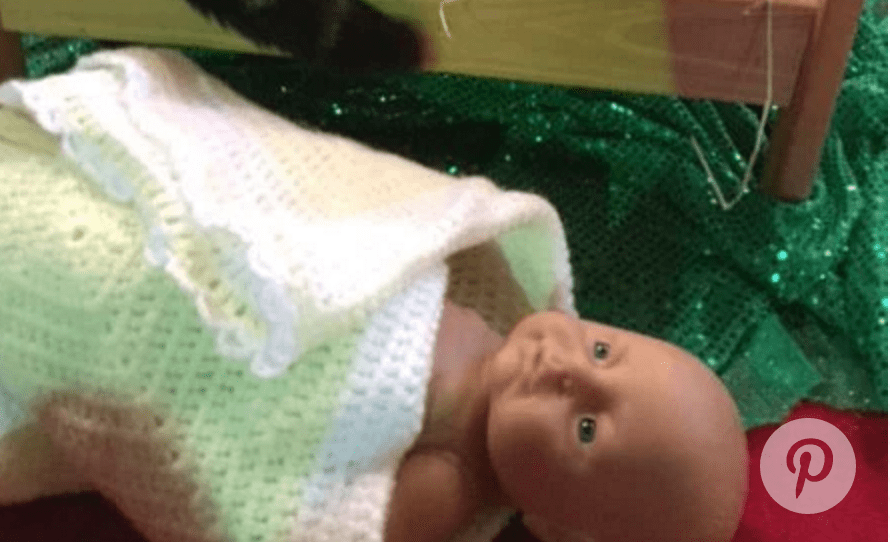 "Pips has become notorious," All Saints' Rev. Christine French told PEOPLE, after Pips' photo went viral on Twitter. "She loves coming to church and is a regular in the pulpit. Since a reformation painting above our pulpit says, 'Preach the Gospel to Every Creature,' no one can object to a cat in church." The Pips Twitter post has been retweeted 11,000 times.
"If Pips were to have a Christmas message," said the Rev. French, "I believe it would be along the lines of, 'As there was no room in the inn for baby Jesus, then sadly at the moment, there is no room in the vast majority of cat and dog rescue homes either."
"Lots of cats and dogs will be homeless this Christmas, so please give them a home. You just might be looking after another little angel," French told PEOPLE.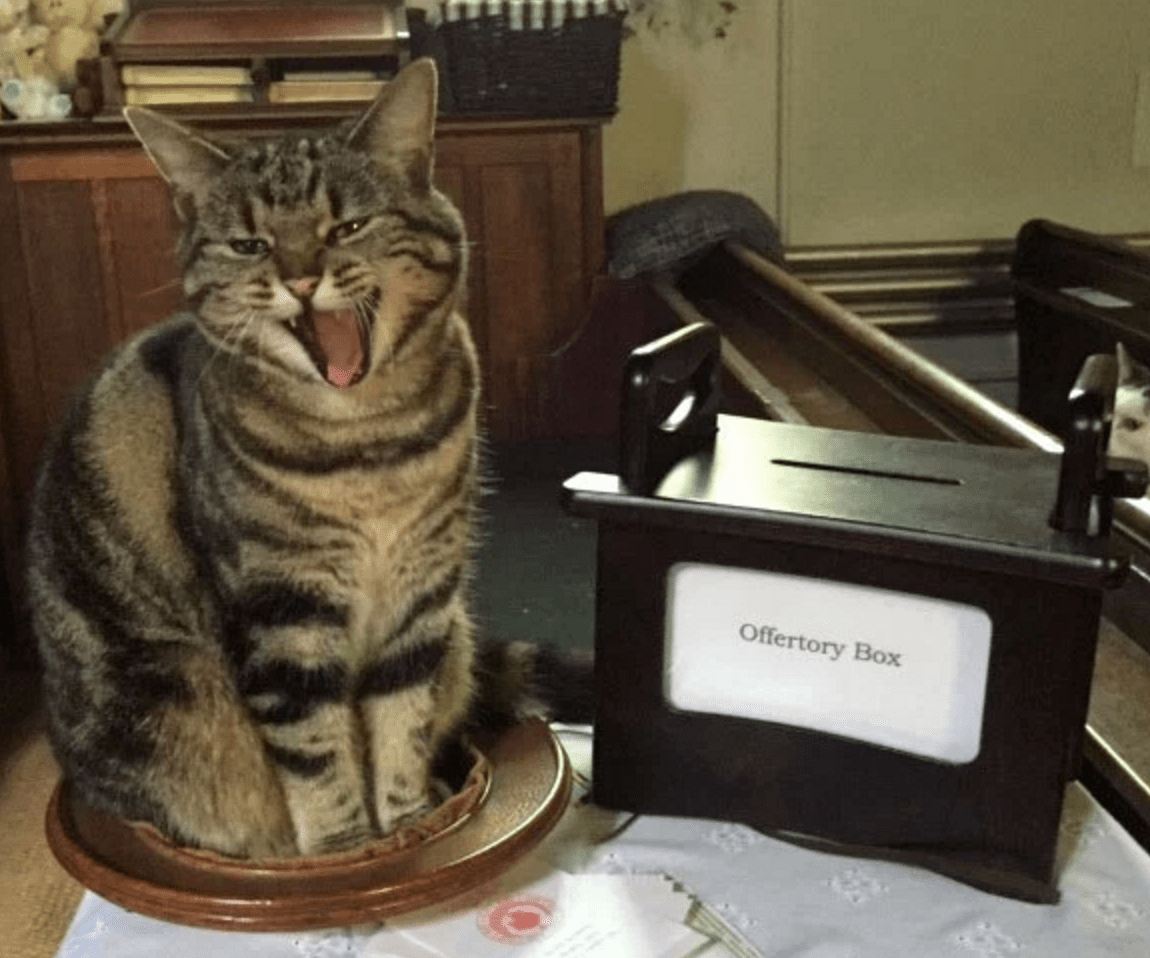 French walked past the manger last week and noticed Pips taking a snooze in the straw instead of the baby Jesus, who was lying on the floor. The doll has been moved to a fruit bowl. The grey-and-black striped tabby showed up as a stray two years ago, and stayed. She is well liked by parishioners, but has been banned from funerals after hopping up on more than one coffin during funerals.
To read more about Pips and her exploits, including a penchant for yowling during weddings, read he full story published by PEOPLE.