If you happen to be in one of the Southern States that revel in the celebration of Mardi Gras, which translates to Fat Tuesday, the final chances to catch beads, attend masquerades, and wear feathers is at a close.
For many animal rescue organizations, it is also a chance to dress up the troops, so to speak, and focus attention on the many cats, dogs, kittens, puppies, and other animals seeking forever homes.  What better time to remind folks of all the joy and frivolity a pet can bring into your home? And, most certainly, that everyone should ADOPT DON'T SHOP.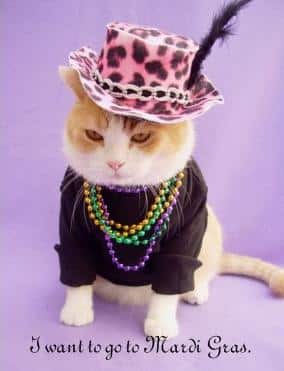 So, "Laissez Les Bons Temps Rouler," as they say, which means, "let the good times roll," and happy Mardi Gras, one and all.
About Author