"I'm a cat lover and can't imagine not having a cat near me," Ksenia  Zmanovskaya shared with PEOPLE. "As a creative person, I always wanted to create something funny, and I enjoy the fact that I'm making people a bit more happy in life with my photo edits. Hiding cats in food has been a lot of fun."
The 22- year-old, Russian artist and illustrator was inspired some six months ago to bring together her love of cats and food.  The result? A whimsical look at what happens when you combine two favorite things.  And with her own cat. Smokey, by her side (and appearing in several of her works), what could be better than tabbies and truffles?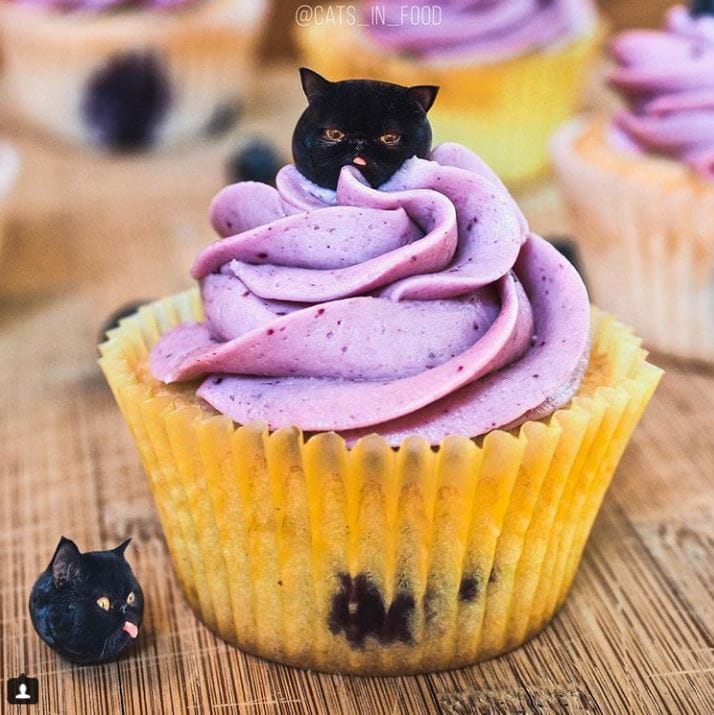 Find more and follow Ksenia's delectable work on Instagram and Facebook.  And, if you are looking for an extra special treat to sate your cat palate, visit her store on RedBubble for unique products featuring Cats In Food!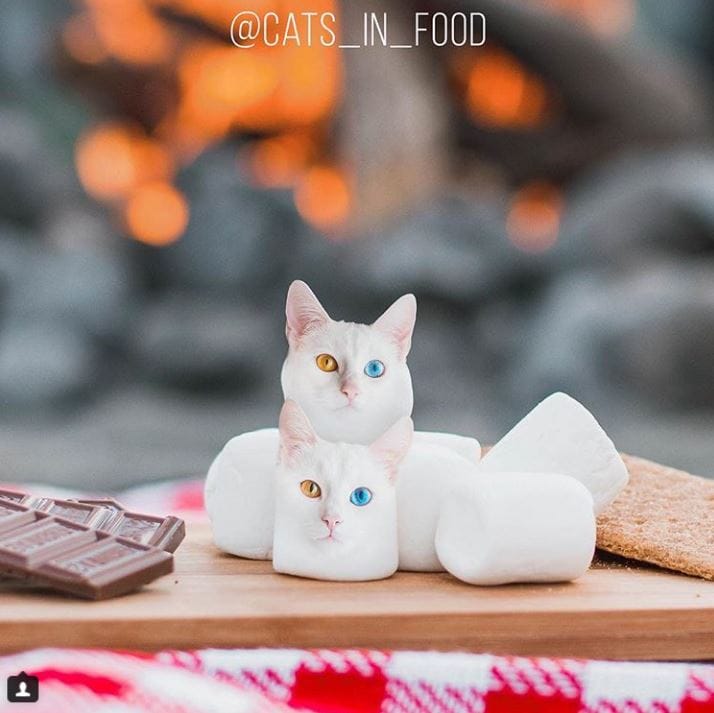 About Author