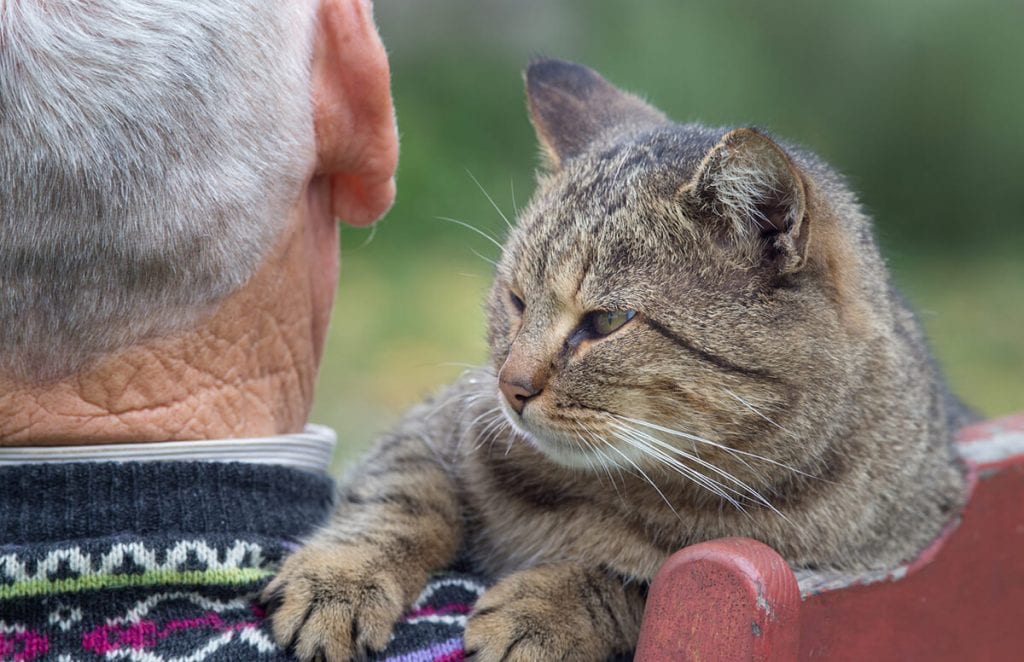 It is difficult to say what becomes of cats when their owners pass away or abandon their cats due to death or sickness. Many are older cats and often left to their own devices, unless they are fortunate enough to be moved to a new home or shelter. For one couple, however, their objective is to give those pets a loving home for the remainder of their days.
In Jonathan Napolitano's short documentary, Cats Cradle, Bruce and Terry Jenkins talk about the senior feline center they have created in their home to house such cats.  "It's kind of a big family," says Terry in the film."It gives me the opportunity to be with more cats than I possibly could ever have imagined."
With 30 cats currently in residence, the documentary explores the relationship between the couple and their unique family.
"Cats Cradle" is part of The Atlantic Selects, an online showcase of short documentaries from independent creators, curated by The Atlantic.
About Author