A cat in Thailand is lucky to be alive after being electrocuted. The force was so great that he lost both his tail and his front legs, but this warrior of a cat has learned to survive, and even how to get around on only two legs.
Able, a cat in Thailand, was just one year old when he was electrocuted by some wires in a street. The noise was so loud that neighbors thought a bomb had exploded. A week after the electrocution, Walai Sriboonvorakul found Able. The cat was stranded in an alley; the voltage had been so strong that his front legs and tail fell off.
Walai brought Able home and nursed him back to health. The cat was sore and lucky to be alive, but he was a fighter and soon learned how to get around on only his hind legs.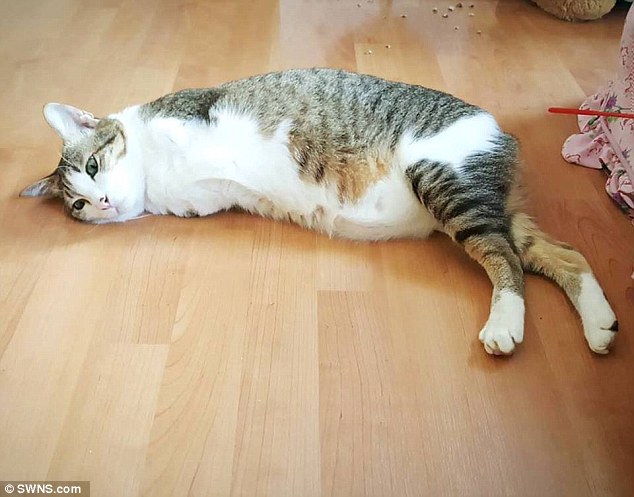 Now three years old, Able has made a full recovery. He walks around on his hind legs like a T-Rex, can go up and down stairs, can jump onto walls and ledges, and even goes outside to play.
Best of all? Able earned his name because of his amazing recovery. He's able to do anything other cats can do, just with two legs fewer.