Theodor Geisel may not be a household name, but certainly his nom de plume, Dr. Seuss, brings a smile to anyone familiar with his whimsical stories and illustrations. He is so beloved, his birthday is celebrated across the states as Read Across America Day, so it is easy to imagine the many children both being introduced to and relishing the antics of the infamous Cat in the Hat.
ABC shared these five little known facts about a writer whose characters still fascinate and entertain everyone who picks up one of his books.
1. Theodor Seuss Geisel says he adopted the pen name "Dr. Seuss" because he was saving his real name for the Great American Novel he intended to write one day.
2. Dr. Seuss was not a doctor. He briefly studied English literature at Oxford after graduating from Dartmouth, but instead became a cartoonist. In 1955, Dartmouth awarded him an honorary doctorate.
3. Only four of the 44 books Dr. Seuss wrote and illustrated are written in prose.
4. Dr. Seuss wrote "The Cat in the Hat" because he was concerned about kids learning to read. A publisher reportedly challenged him to "Write me a story that first-graders can't put down!"
5. Dr. Seuss has received two Emmys, a Peabody award and a Pulitzer Prize (special citation).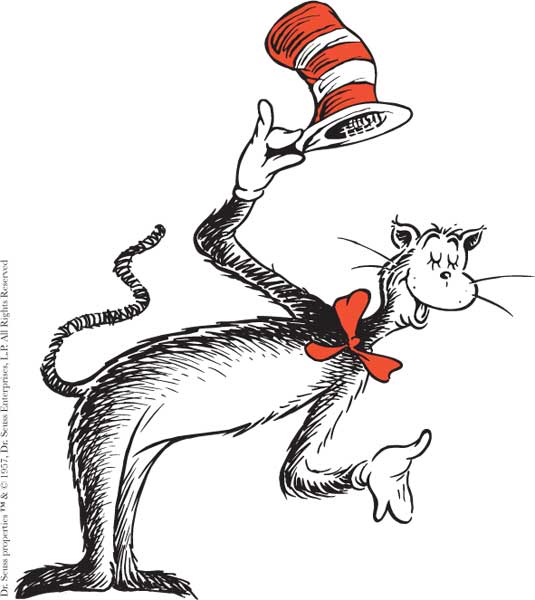 About Author