This German commercial of cats pushing shopping carts to techno music takes strange to a whole new level. Whether you love it or hate it, its popularity is further proof that cat videos are catnip for humans. Since its release, the spot advertising Netto-Marken, a Danish discount grocery store chain,  has gone viral on YouTube.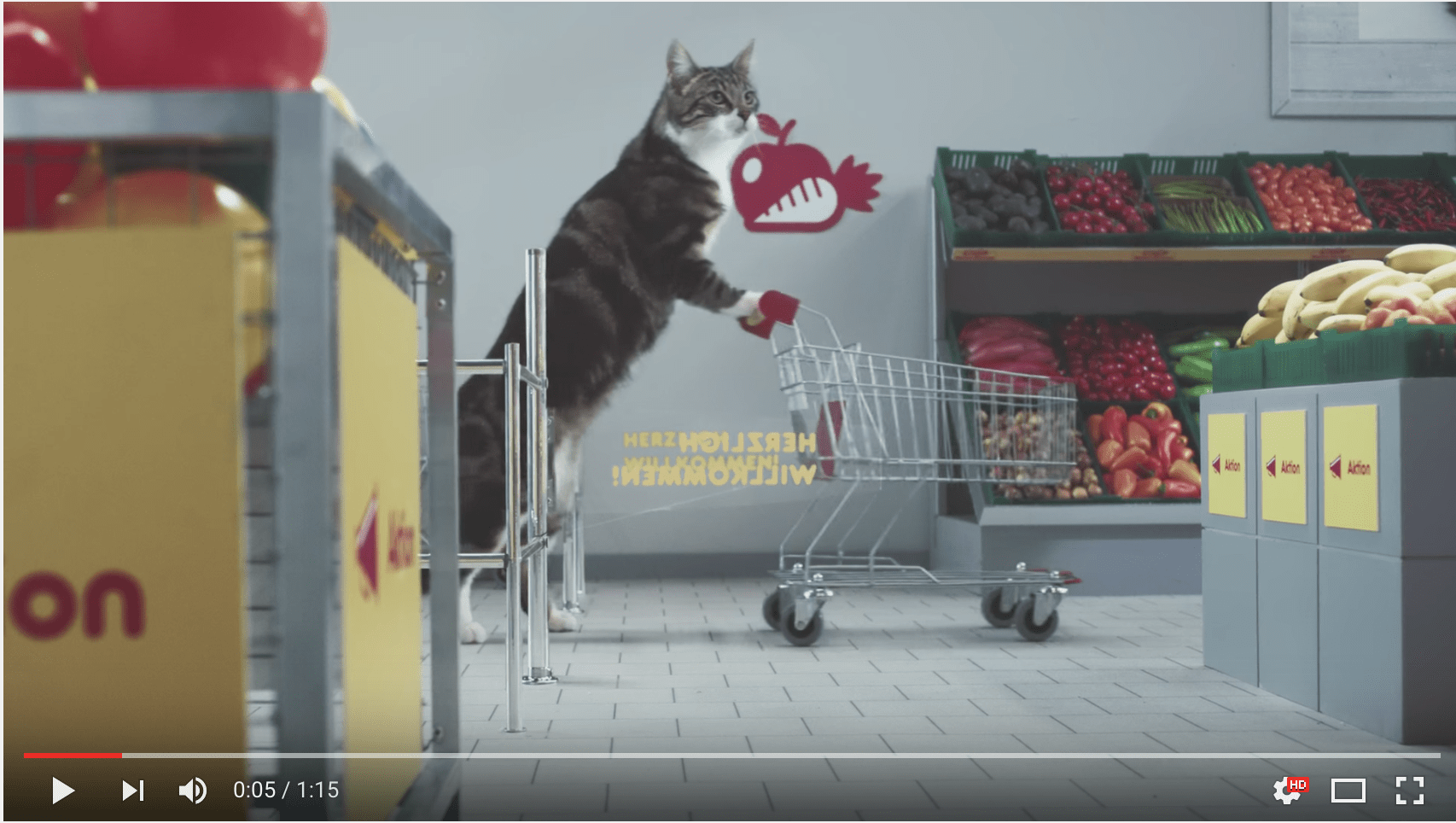 The commercial  makes clever references to wildly popular cat videos, including the insanely cute "surprised kitten" video.
Also referenced is the idiotic cats-scared-of-cucumbers craze,  as well as the OMG cat. (Yes, we know. Too many so-called funny cat videos are painful to watch.)
And you will also notice the salute to the  "No no no cat" video.
In this commercial, the shopping cats put cans of tuna and veggie mice in their carts or just makes a mess of well ordered displays. Hey, at least that part is realistic.
Have fun watching cats shop till you drop.