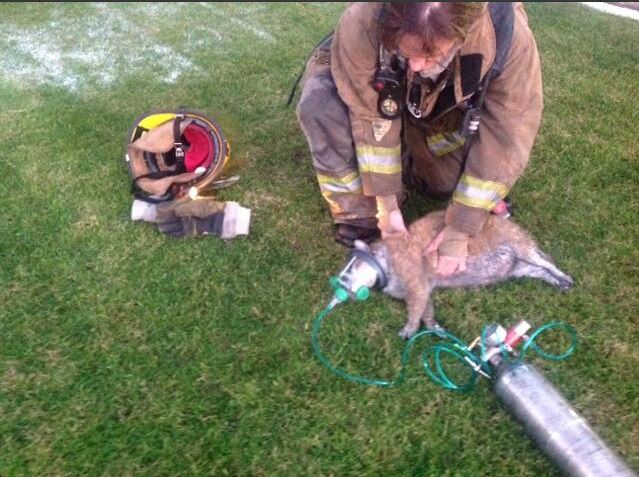 .
Note: Video begins on autostart. It can be manually paused.
Phoenix, AZ resident Carrie Cavuoto was overcome with emotion when expressing her gratitude upon being reunited with her six pets, who firefighters saved from a fire at her condo Sunday night.
Firefighters brought the four dogs and two cats out from the burning building and treated them with pet oxygen masks at the scene. The masks are among the supplies included in donated Fido Bag emergency pet care kits.
Carrie was not at home when the early evening fire broke out, but returned to find her beloved pets alive and well. Carrie says all six are rescues.
"I am amazed. This is fantastic," Carrie said. "Next to my son, they mean everything."
.
The Phoenix, AZ Fire Department reported on the fire, saying:
"Last evening, Phoenix Firefighters responded to a reported apartment fire near 12st and Maryland. Crews found smoke showing from a 2 story condo. Crews made an aggressive interior attack looking for any victims. Fortunately no residents were home but a total of 6 animals were removed from the burning condo, 4 dogs and 2 cats. Crews immediately coordinated resuscitation efforts on the animals using donated Fido bags. Animals have been reunited with their owner and further medical attention is being done in coordination with Phoenix Fire Crisis Team. No injuries reported; arson team investigating."
.
.
Carrie Cavuoto speaks about her pets in this news report from azcentral.com:

.
.

.


.


.
<via>
About Author