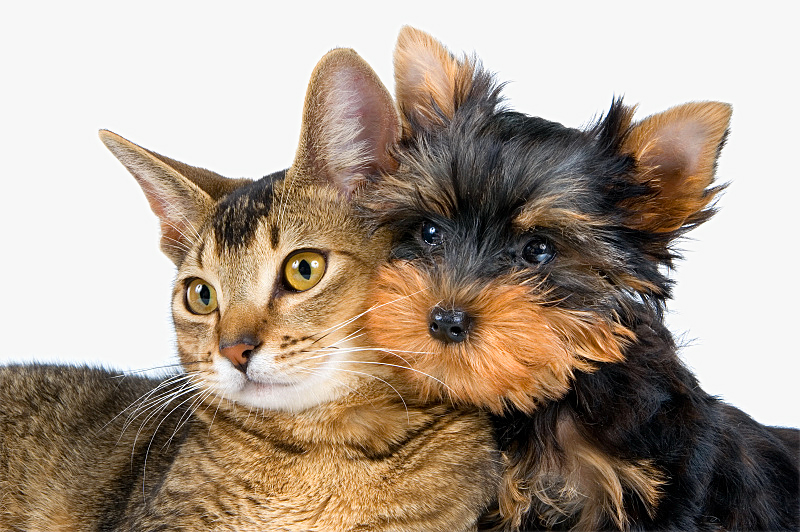 Research Uncovers Dog and Cat Lifespans Have Increased From 10 Years Ago, According to the Banfield Pet Hospital State of Pet Health 2013 Report
A new report finds that spayed and neutered pets who receive preventive and wellness care live longer than others, and that our pets are living longer today than they were a decade ago.
PORTLAND, Ore., May 8, 2013 /PRNewswire/ — Banfield Pet Hospital, the world's largest veterinary practice, released its State of Pet Health 2013 Report today, revealing that spaying and neutering dogs and cats, among other factors, may influence a pet's lifespan. The report, compiled by Banfield's internal research team, Banfield Applied Research and Knowledge (BARK), analyzed data collected in 2012 from nearly 2.2 million dogs and 460,000 cats cared for in Banfield's more than 800 hospitals in 43 states. The State of Pet Health 2013 Report includes state-specific statistics regarding lifespan of pets, and provides a comprehensive summary of overall pet health, including common and chronic diagnoses.
According to the report, pets are living longer: the average lifespan of a cat in 2012 was 12 years, which has increased by 10 percent since 2002—adding a full year to a cat's life. The average lifespan of a dog in 2012 was 11 years, a 4 percent increase adding a half a year to a dog's average lifespan. Additional findings in the 2013 report include the impact spaying and neutering has on a pet's lifespan. Data revealed neutered male cats live, on average, 62 percent longer than unneutered males and spayed female cats live, on average, 39 percent longer than unspayed female cats. An increase in longevity was also seen in dogs. Neutered male dogs live, on average, 18 percent longer than their unneutered counterparts and spayed female dogs live, on average, 23 percent longer than unspayed females.
Due to the fact that dogs and cats age much faster than humans—one year for a human is roughly five to seven years for a dog or cat—it is especially important that pet owners understand the potential factors that may impact how long their pet lives. In addition to spaying and neutering, other contributing factors such as genetics, breed type and size, a pet's geographic location and the amount of preventive care a pet receives may have an impact on a pet's overall lifespan. The cornerstones of preventive care include vaccinations, parasite control, dental care, nutrition and behavior training, among other things.
"As a practice, Banfield is a believer that regular preventive care is essential to helping pets live happier, healthier and longer lives—a core piece of that preventive care is twice-annual examinations and early disease diagnosis," said Jeffrey Klausner, DVM, MS, DACVIM, senior vice president and chief medical officer for Banfield Pet Hospital. "The key to successful early disease diagnosis involves a partnership between pet owners and their veterinarian to identify changes in a pet's overall health and behavior. Together, we hope to protect pets from preventable diseases, help detect and manage chronic conditions and work to ensure that all pets are as healthy as possible for as long as possible."
LOCATION, LOCATION, LOCATION
The geographic location where a pet lives may also impact his or her lifespan due to preventable diseases plaguing certain parts of the United States. Preventable diseases such as heartworm disease and Lyme disease are life-threatening and may play a role in a reduced lifespan in certain areas of the country including the Northeast (Lyme disease) and the Southeast (heartworm disease). Heartworm infection is one of the top three conditions or diagnoses for pets seen in Banfield hospitals in the Southern states including Louisiana, Mississippi and Alabama, among others. These three Southern states had the shortest lifespan for dogs in 2012—Louisiana and Mississippi were also among the bottom states for lifespan in cats.
Similarly, two of the five states with the shortest lifespan for dogs have the highest number of unneutered male and unspayed female dogs: Mississippi at 44 percent and Louisiana at 38 percent. Similarly, nearly 20 percent (or 1 in 5) of the cats in Mississippi and Louisiana are not spayed or neutered and these are among the states with the shortest lifespan for cats.
<via>
About Author