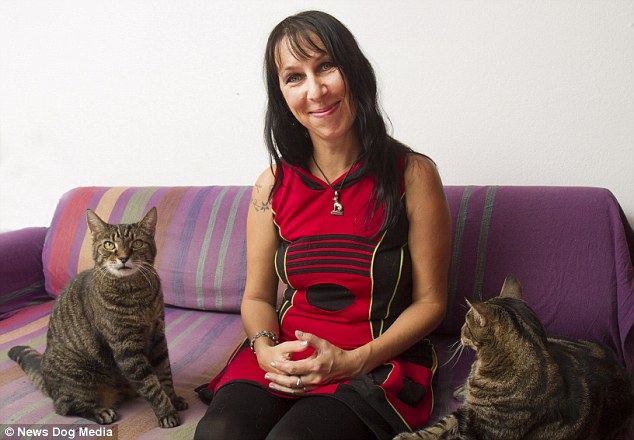 .
A woman who is making headlines after being married to her 2 cats for 10 years does not sound silly or out-of-touch when she explains herself.
"My two cats are my soul mates," says 48 year old Barbarella Buchner, who is originally from London, UK and now lives in Lanzarote, in the Canary Islands. "They're the loves of my life.
"Before when I had a human relationship, he'd come home and we'd argue over something or he'd want to chat when I don't want to chat.
"Lugosi and Spider are different – I'm definitely happily married to them. I'm not alone, I have my cats now. I have no regrets and I don't care what people say."
Following the break-up of a 7 year relationship with her boyfriend, Ms. Buchner married her then- 4 year old cats 10 years ago with a symbolic certificate obtained via Marry Your Pet.com.
"It was so painful breaking up with him. I cried for weeks after we split up. But the cats really helped me through the process. I would cry into Lugosi's and Spider's fur. They were on the sofa with me all the time and I felt calm.
"After my human boyfriend had left, Spider and Lugosi were still there for me, helping me get through the separation anxieties and feelings of sadness.
"I have loved and lived with a couple of partners before but I realized that my love for my fur babies is so much deeper than anything I have felt for a human."
Ms. Buchner has been a cat lover since she was a little girl, and she acknowledges that she is something of a cat lady now, with cat knick knacks displayed in her home and lots of cat themed accessories, like shoes and wallets. She stresses that her marriage with the cats is about companionship, not partnership, and she asserts that there is absolutely nothing sexual about her relationship with her cats.
"But I have never been one to care about what people say or think anyway, especially when it has anything to my cats and the unusual relationship I have with them.
"Obviously I don't have sex with my cats. It's just pure, spiritual unconditional love on both sides, as simple as that. As long as I'm happy with it, I don't care."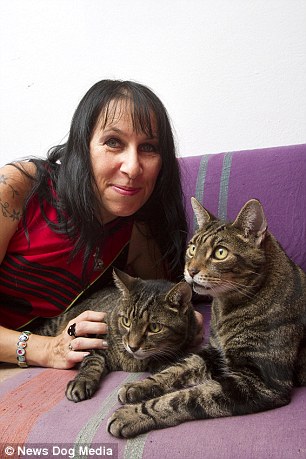 .
"I never really wanted to get married to any of my human partners and I didn't know if I had it in me to be a wife. Some women are built to clean up after their men. I'm not like that.
"But I never minded being my cats' servants. I'm not a submissive person but I'll do anything for Lugosi and Spider."
"As much as my relationship with my ex worked in the first few years, he then became lazy.
"I'd come home and his clothes would be strewn on the living room floor. I was always cleaning up after him. My relationship with Lugosi and Spider is different because I accept that they're cats.
"They can't take me to the hospital if I'm ill and they can't make me dinner. They're my companions."
"When I came across the marryyourpet.com website, I screamed: "Have my money and send me a certificate of our marriage!"
Ms. Buchner says she will not marry another cat after Lugosi and Spider pass away.
The cats not only provide companionship, they also help to keep unwanted attentions at bay.
"If a man ever approaches me," she says, "I just tell them straight off: "Sorry, I'm married to my cats".'
"I would take out a loan to save my cats or borrow money if they needed an operation. There's no limit to what I'd do.
"If someone abused my cats, I would do something serious to them. I wouldn't kill the abuser though because then I would have to go to jail and my cats wouldn't have me anymore.
"If there was a volcano eruption or a tsunami and I was told to evacuate without cats, I wouldn't listen. I'd stay behind with Lugosi and Spider."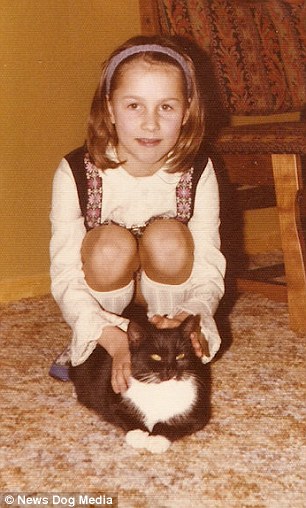 .
"Lugosi and Spider are twins from the same litter but they are totally different. They're so unique.
"Lugosi is the boss [of his littermate] whilst Spider is the submissive, gentle soul. There's definitely a pecking order between us all!"
As for her collection of cat-themed items, Ms. Buchner says: "I have a cat-dar for cat stuff. It's an ongoing thing and I sometimes buy feline-themed things every day. I know that altogether I've spent thousands of pounds on my cat stuff."
"There is nothing perverse or disgusting about my union with my cats," she explains. "Lugosi and Spider have been my constant companions for 14 years, making it the longest relationship I have ever had with anyone."
 Watch the video, where Barbarella Buchner speaks about her unusual marriage:
.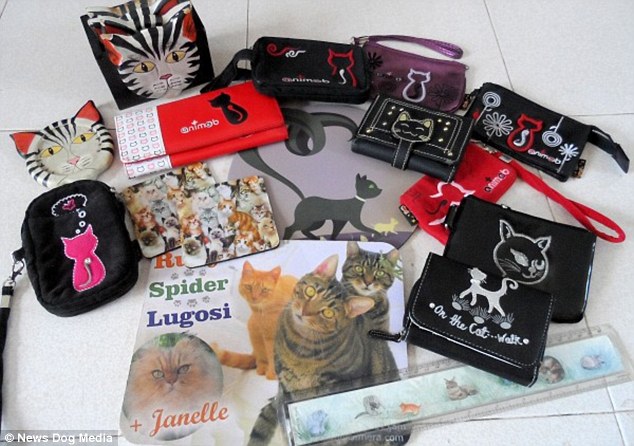 .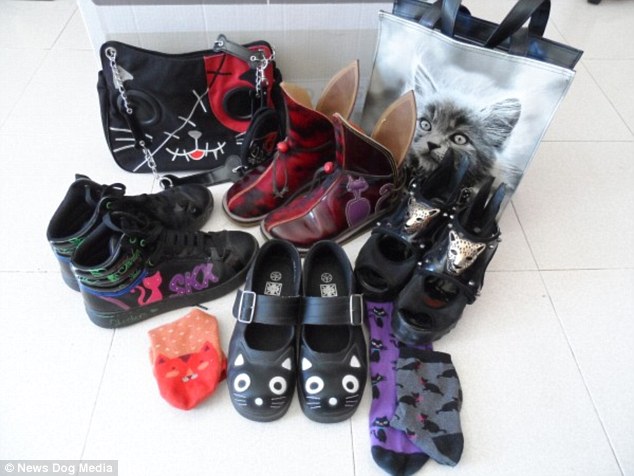 Read more at The Daily Mail.