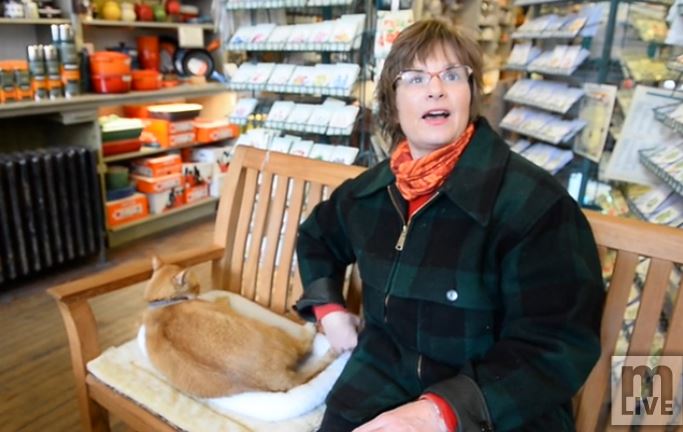 .
An Ann Arbor, MI home and garden store has welcomed a new shop cat named Wallace. Wallace follows in the paw prints of long-time resident cat Lewis, who passed away in December.
As 2014 came to a close, Ann Arbor, Michigan residents said their fond farewells to a cat who was a fixture of local life for 17 years. Lewis the cat fit in perfectly when he was adopted by Mark Hodesh as the shop cat at Downtown Home and Garden, where he could be found lounging on his bench or in the merchandise when he was not greeting customers or friends who'd dropped by to see him. We shared the story on December 29, with our post RIP Lewis: Beloved Ann Arbor Home and Garden Store Cat Dies at 20.
Now a new cat named Wallace has found a home and taken up residence at the store. The 10 year-old orange tabby, who looks a bit like his predecessor, seemed to feel right at home after just a couple of days in residence, when MLive/The Ann Arbor News visited Downtown Home and Garden on Sunday for a feature story on him.
Stoe owner Kelly Vore told MLive: "Mark [Hodesh] ran the business for many years with Lewis at his side. It's only fair that I have the same kind of support. I feel we have a complete team now. It's part of who we are."
"We met him [at the Humane Society of Huron Valley], fell head over heels in love immediately,"
"I think he just felt a little too confined where he was," she said. "This guy needs some wide open spaces."
Wallace has been adopted a few times before and kept ending up back at the shelter. hopefully, this move will be the perfect fit for him. Kelly thinks that Wallace will finally feel at home now that he is at the store.
You can follow Wallace in his daily life at the store at the Downtown Home and Garden Facebook page.
.
.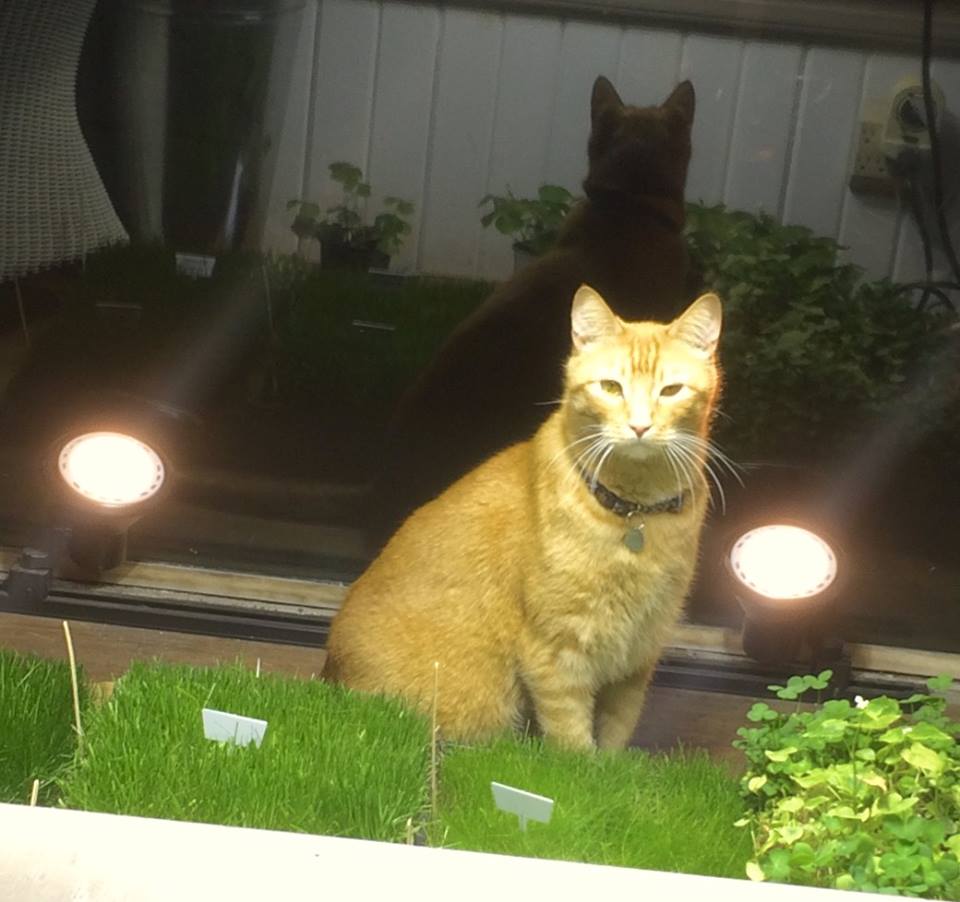 .
.