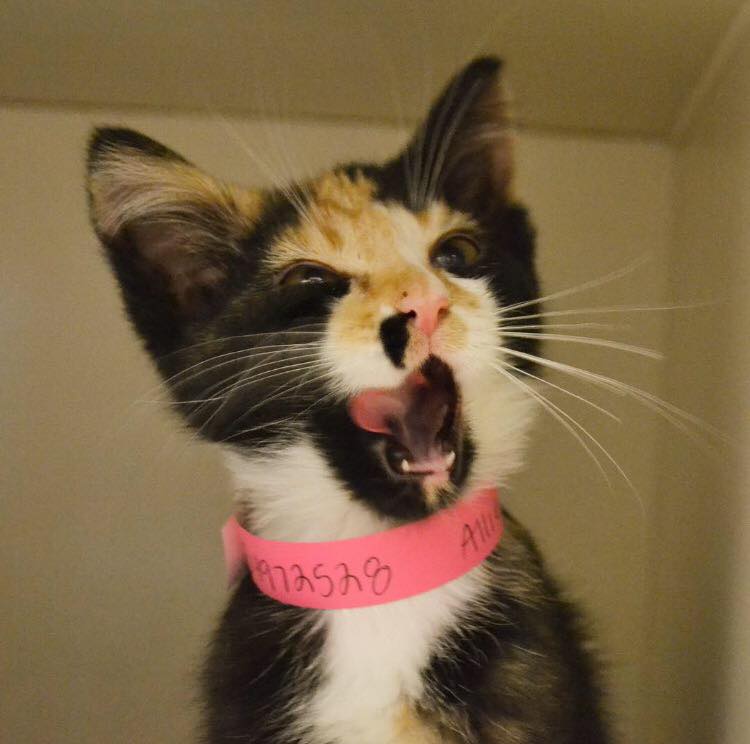 Lollypop Farm in the Greater Rochester area of New York, has posted this URGENT MESSAGE on their Facebook page.
We're sad to report that this calico kitten named Allie was stolen from the main Lollypop Farm location in Fairport NY. Please help us by sharing this post to get the word out and if you have any information concerning her whereabouts please call 911 or our Humane Law Enforcement Department (223-6500) to report it. She is just 10 weeks old and we are all very concerned for her safety and well-being. Thank you.
Please get the word out and share, share, SHARE so she can be found and brought back to safety.