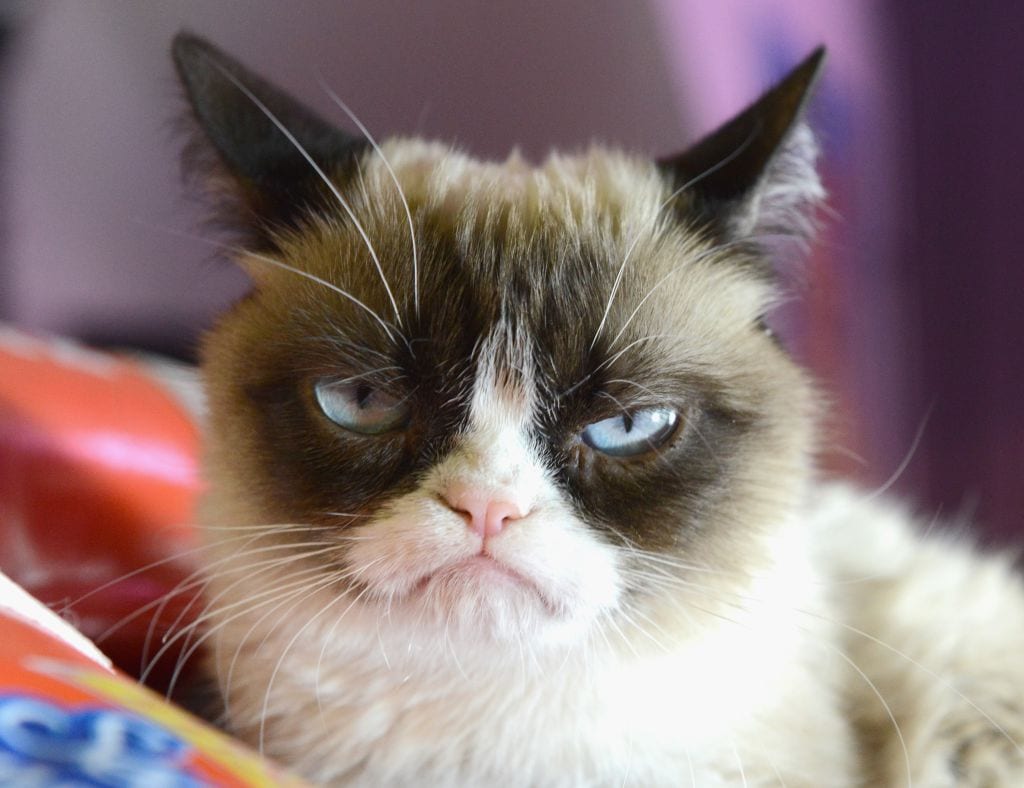 Grumpy Cat is upset. Well, really, Grumpy Cat's company, Grumpy Cat Limited, is upset to the tune of…well, let's say it is a lot.  Seems a coffee company who legally licensed the Internet sensation for a single product is trying to pussy foot around the arrangement.
Lawsuit was filed in California on December 11 against Grenade Beverage who originally attained the rights to name a product Grump Cat Grumppuccino.  However, Grumpy Cat Limited is seeking damages for copyright infringement, damages pertaining to that infringement, and trademark dilution from the company for over-extending the agreement by selling a branded range of roasted coffee beans under the star's name.
Clearly, this is no laughing matter and there is plenty of reason to be grumpy.