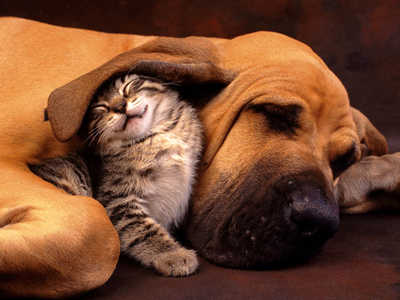 Dogs have chased cats out of the Favorite Pet position in the UK.
According to the Pet Food Manufacturers' Association, the cat population was at an all-time high of 9.6 million in 2004 and has since dropped to 8.6 million. Conversely, the dog population has risen from 5 million in 1970 to 8.3 million today.
Ben Perkins, an analyst at a research firm said, "Dogs are now seen as a fashion accessory, with the likes of Paris Hilton carrying hers around, whereas cats are getting less attention." Representatives from the Kennel Club are saying that "handbag" breeds have increased six-fold since 2001.
Beverly Cuddy, editor of Dogs Today, said that the increase in dog population is a result of amateur breeders cashing in on the popularity of the smaller breeds. She went on to say, "It is easy money but it means some breeds have seen a huge rise in numbers and many of those dogs end up in rescue centres because they can't be looked after."