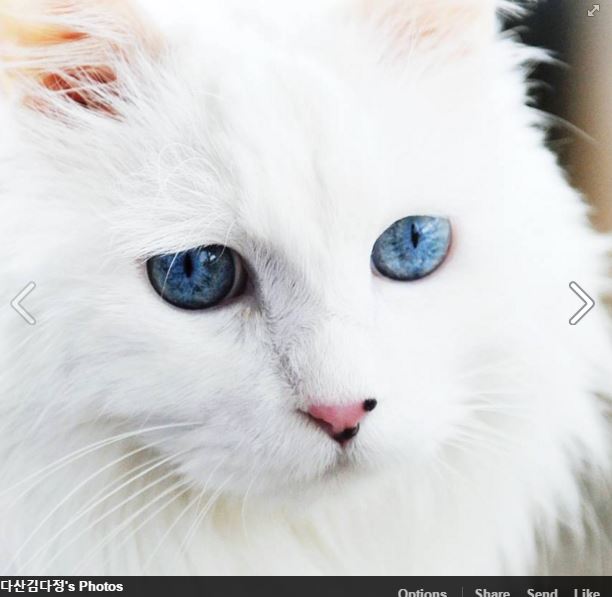 Pure white cats with blue eyes are beautiful and also more likely to be deaf. That's no reason not to fall in love, but it's something cat owners need to know to keep their cats safe and healthy. "Hereditary deafness is a major concern in white cats, and even more so if one or both of the irises are blue in color," according to Cat Watch and the Cornell University College of Veterinary Medicine.
Deaf cats are happy and healthy, but should be kept indoors. "Even cats that are totally deaf from birth can make perfectly satisfactory companions as long as a few precautions are heeded. Try to keep them out of situations where their safety depends upon their ability to pick up auditory cues. Don't let them go outside where they can be killed or injured by threats they cannot hear, like from roaming dogs and speeding cars."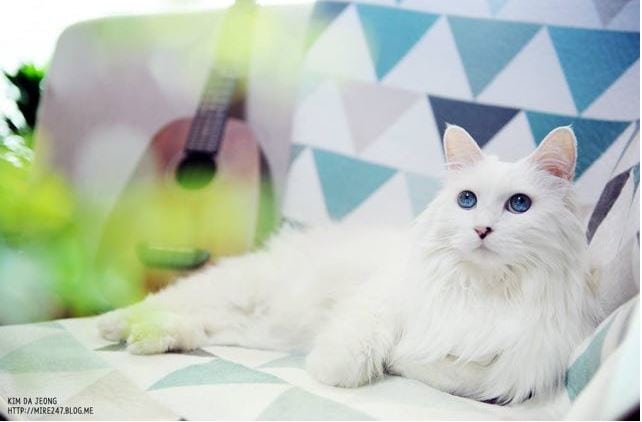 Here are the facts. Not all white cats with blue eyes are born deaf, but most of them are, according to research collected by the Cornell University College of Veterinary Medicine. Research has shown that 65 to 85 percent of pure whit cats with two blue eyes are hearing impaired. That drops to 40 percent if the cat has one blue eye and 17 to 22 percent if the cat is pure white but does not have blue eyes, according to Cat Watch. Deafness is associated with defects in the "auditory apparatus" of the inner ear and can affect one or both ears, according to a report by icatcare.org.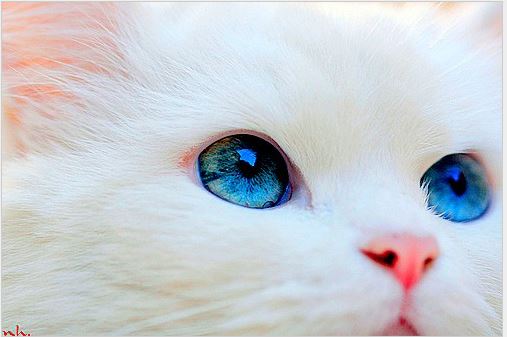 The cause of the deafness is a dominant "W" gene that, when passed on, always produces a white coat and sometimes, but not always, confers partial or total deafness as well. "If a white cat has two blue eyes, it is 3-5 times more likely to be deaf than a cat with two non-blue eyes," according to icatcare.org. This graphic from icatcare.org shows the prevalence of deaf cats in the total cat population and the percentage of white cats that are deaf, depending upon the variable factor of eye color.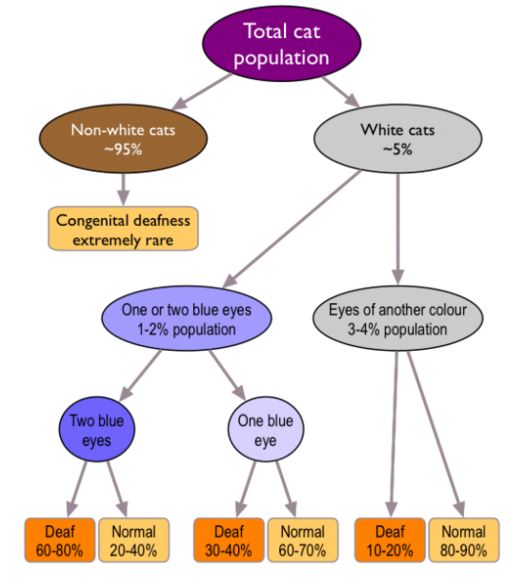 A simple, noninvasive test, called a BAER test, can be performed to check a cat for deafness. You can also try clapping or whistling loudly while your cat's back is turned to see if it reacts. If your cat is deaf or hearing impaired, you should approach the cat so that it can see you and avoid startling it from behind.
About Author