Cuteness alert! The photos from this newborn kitten photo shoot are absolutely adorable. While they're a little different from your traditional baby photo shoot, we love these photos just as much.
Cassie Borcherding runs Storybook Moments Photography, located in Missouri. One day while out in her yard, Borcherding saw a stray kitten wander into the garage. The kitten seemed somewhat wild, but Borcherding tried to find its owner via Facebook.  When no owner emerged and Borcherding's daughter formed a strong bond with the kitten, it was obvious that the kitten would be staying.
Borcherding's daughter named the kitten Elsa and asked for a photoshoot. So, Borcherding got to work. Incorporating a fun take on the traditional baby photo shoot, Borcherding photographed Elsa in three different swaddles, and of course incorporated a Frozen inspired theme.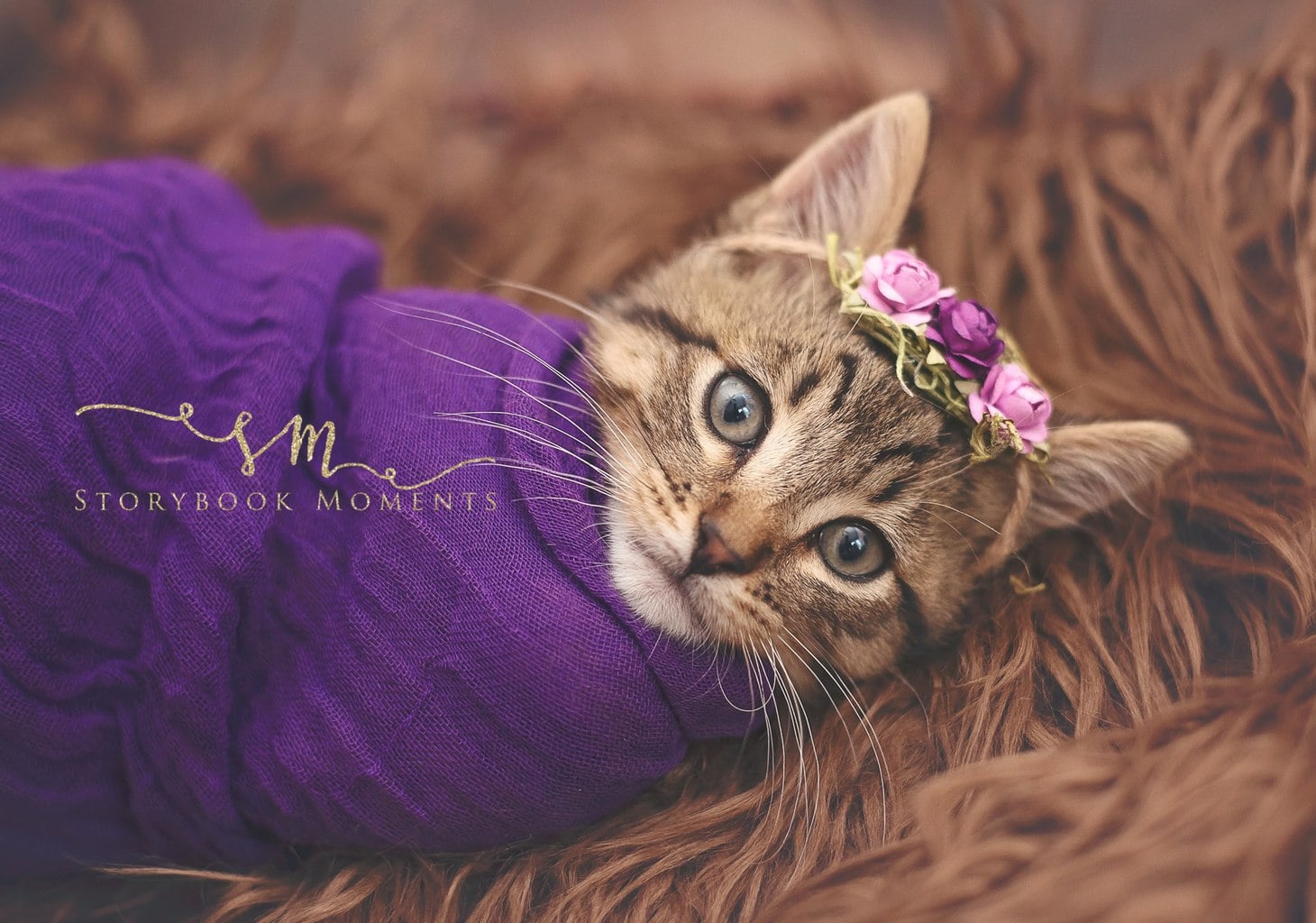 The photos, taken just for fun, have since gone viral, and it's easy to see why. Be sure to check out Storybook Moments Photography's Facebook page for more great photography!