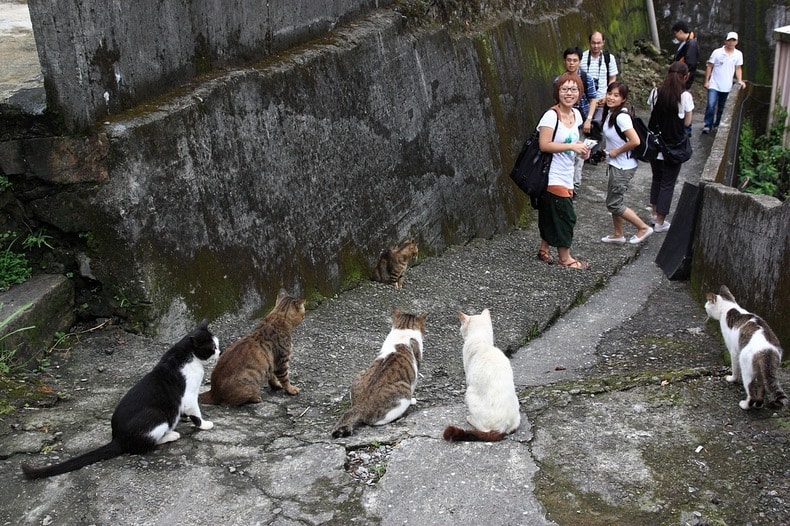 Tucked into the northern mountains of Taiwan, is the little village of Houtong, also know as the cat village. With a population of more than 200 cats, there are more felines than people walking the streets of the town. After the mining pits closed in the 90's, one resident noticed the large number of cats in the community and began to organize the care of the animals.
As news got out of the village's efforts to watch after the cats, interest grew, drawing photographers, tourists, and cat fanciers from near and far.
It is clear those living in Houtong have a love of their four-legged neighbors and perhaps may be the perfect get-away for the ultimate cat fan.