These beautiful little babies, all 15 of them, were left in suitcase on the side of a road in east London. Fortunately, they were found by a vet walking to work.
All of the kittens are under five weeks old and were thought to be from four separate litters, according the report in the Evening Standard. The suitcase had a number of small air holes allowing them to breathe.
All are being cared for at the Hornchurch & District branch of Cats Protection. "Although they were all alive and in fairly good condition, they were clearly far too young to be away from their mothers," said Alison Gambles, welfare and homing officer, who spoke with the Evening Standard.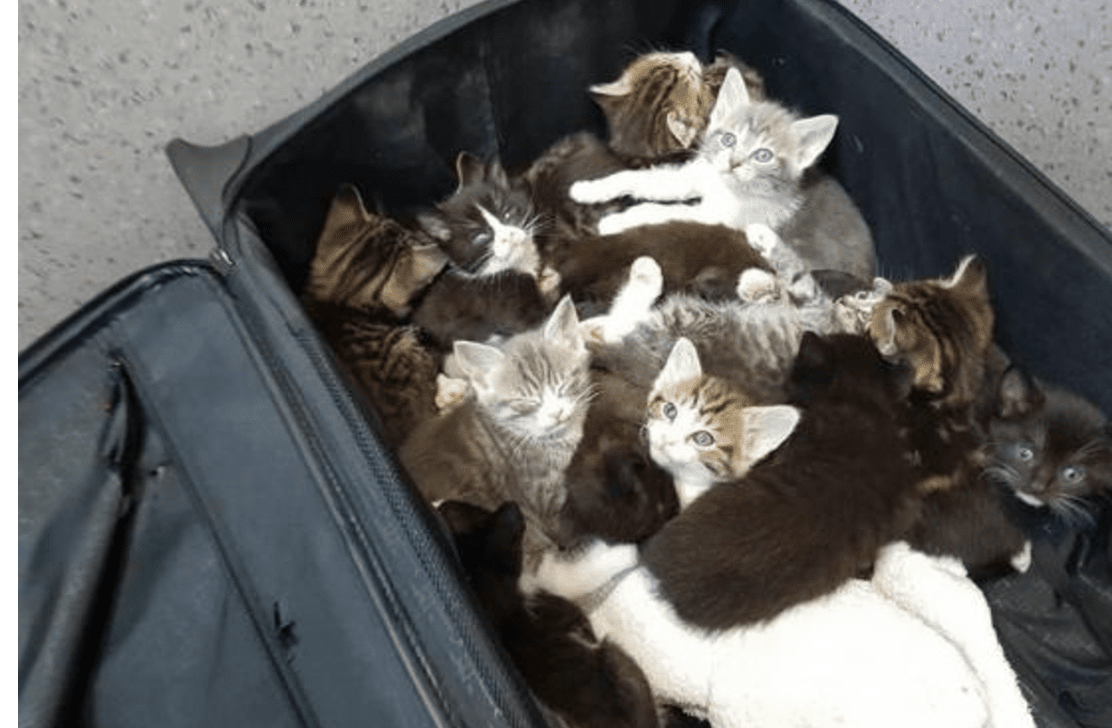 She speculated that whoever dumped the kittens may have wanted them to be found  because the suitcase had been left near the home of the veterinary nurse, who is well known locally. "But with kittens this young and vulnerable, the outcome could have been awful."
"Every single kitten would have benefited from a few more weeks of care, attention and nutrition provided by its own mother," she added. "The current situation could so easily have been averted and also could have easily ended up being a tragedy."