Natasha Wang and Arloa Reston have made names for themselves as pole fitness celebrity spokespeople, teachers and performers, but it turns out they have another passion.  They both admit to being "crazy cat ladies," and wanted to find a way to bring their two passions together. Having just completed their Kickstarter campaign, they are at the ready to see their dream become reality.
…………………………………………………………………………………………………………………………………………………………………………………………………………………………………………
Enter the X-Purr Stage Pole, a cat scratching post that looks like a dance pole, the first of many products they hope the launch under the unique X-Purr brand.  The idea, of course, is that the X-Purr Stage Pole will keep your cat entertained allowing you to get your own pole fitness workout in without their ever-able assistance.  To complement the pole, the pair has also created X-Purr Pole Cleaner, a catnip spray created to attract your precious feline to their own pole and not yours.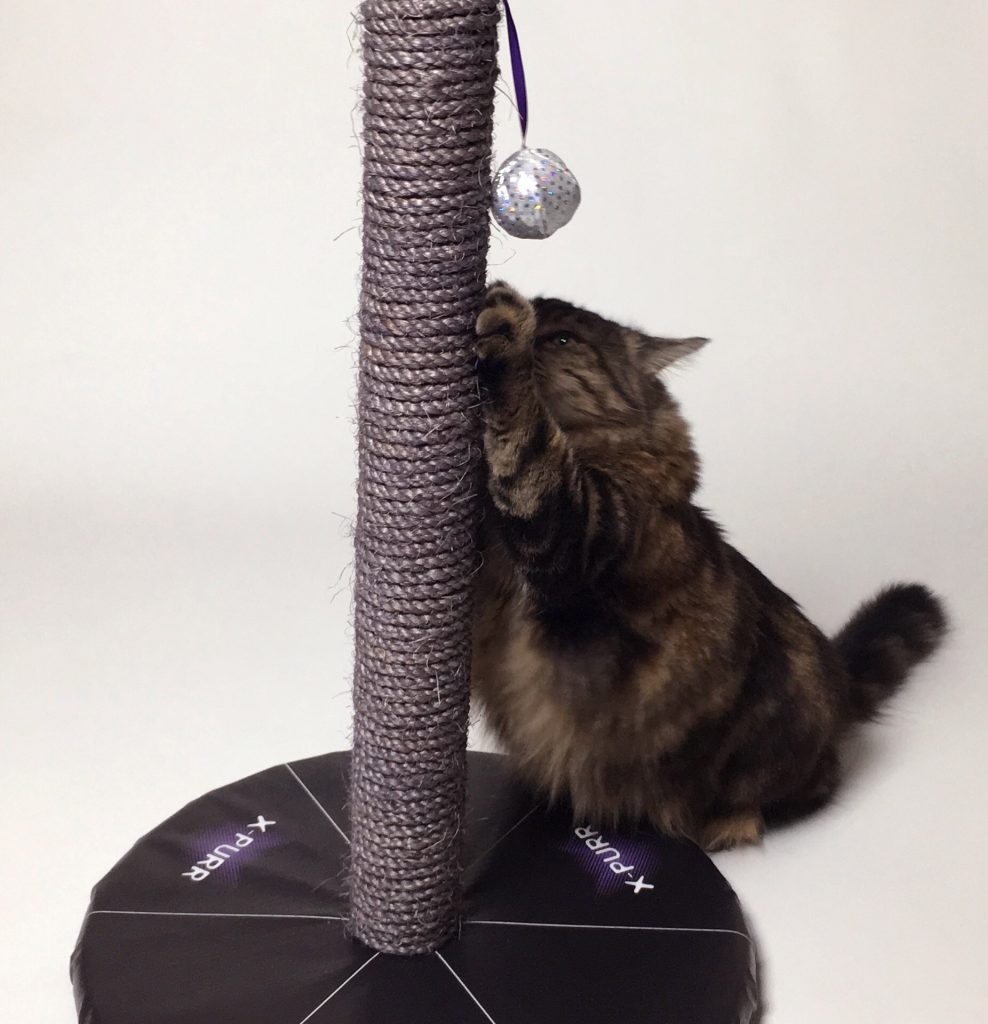 Including a "stage," "dance pole," and "disco ball," the design was made with cats in mind.  It's a fun nod to the value of fitness and exercise for everyone, regardless of form.  Afterall, if you could pole dance with your cat, wouldn't you want to?
For more information about the X-Purr Stage Pole check out xpurr.com for details. And happy dancing!
…………………………………………………………………………………………………………………………………………………………………………………………………………………………………………