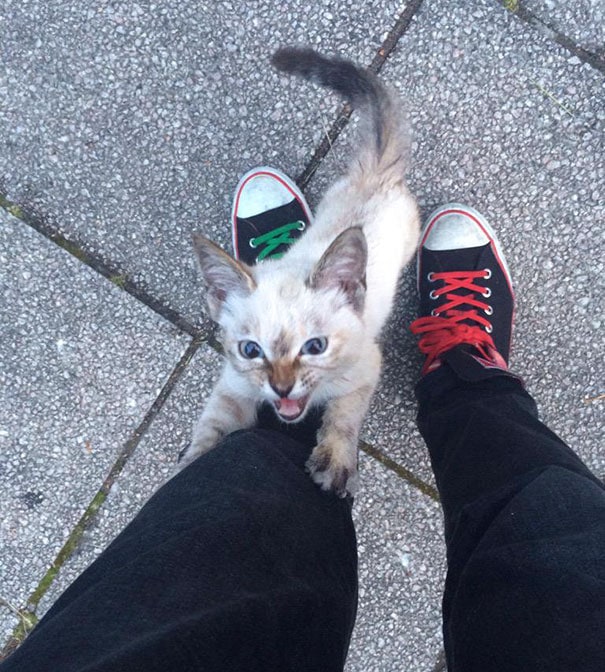 Have you ever gotten the feeling that your cat chose you, not the other way around? For Kawasaki Hina, the choice was blatantly evident.
Hina was walking home through a park when a stray kitten ran up to him and immediately claimed him as her own. When Hina tried to walk forwards, the kitten ran about his legs, refusing to let him get more than a few inches away from him. She tried to climb up his leg, she meowed, and she made it utterly impossible to ignore her. Hina really had no choice in the matter – he carried her home.
Hina named the kitten Vell, and now she is 2 1/2 years old. Vell adores Hina and is part of his family. Vell made the transition to living with Hina quite seamlessly – once home, she fell asleep right away. Today she even helps Hina do his laundry.
Sometimes, cats are just meant to come into our lives, even if we're not yet aware of it ourselves. Luckily for Hina, Vell knew that the two of them were meant to be together.