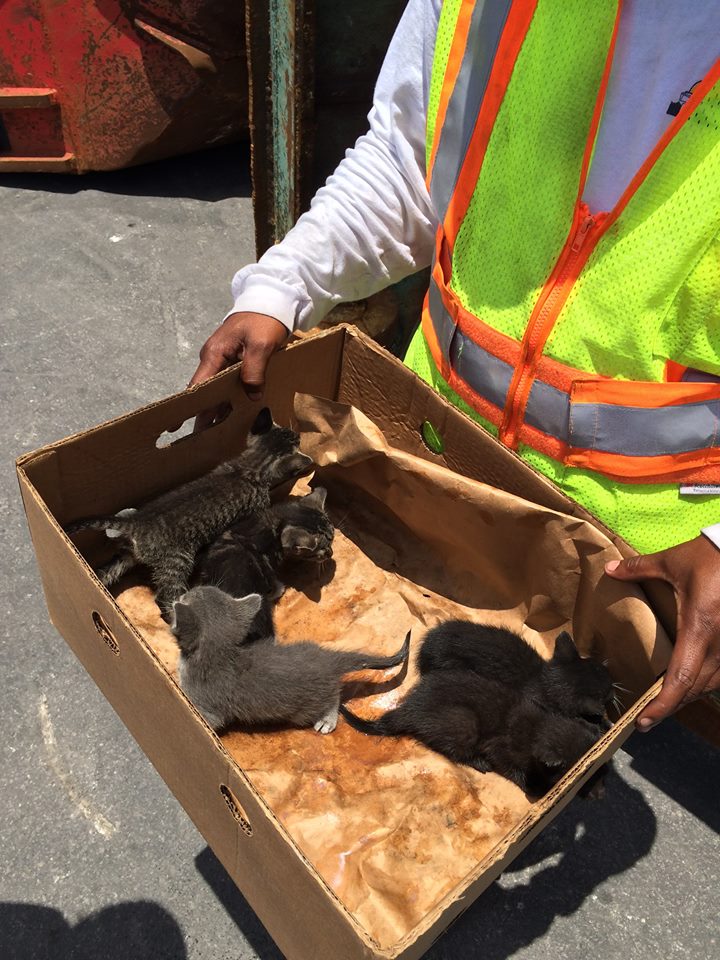 .
A litter of kittens rescued just in the nick of time at the Port of Miami before shipping out to New York are now safe in foster care with a rescue group.
An inspector making final rounds checking a barge loaded with sealed dredge buckets before it left the Florida port for New York early Thursday morning was responsible for saving the litter of five kittens after he heard meows coming from somewhere amongst the sealed containers, which were welded shut, and locating the source of the cries.
Lindsey Precht, a summer intern at Great Lakes Dredge and Dock found placement for the kittens with Miami-based rescue group Operation Paw.
Operation Paw sent out an appeal for a foster caregiver at Facebook, noting  "~ Stowaway kittens are safe on dry land! ~ Lucky little ones getting lots of cuddles" – and the kittens quickly found their temporary home with a woman named Jill who responded to the call for help.
"We assume their mother moved them to a quieter area," Precht is quoted saying in a story on the kittens in the Miami Herald.
Precht speculated that mama kitty may have gone to New York on another boat and said the kittens were playful and friendly as soon as they were freed from the bucket where they were trapped.
The babies were named Terrapin, York, Texas, Spider and Liberty,  for the company's boats
Operation Paw marketing director Tia Williams says the kittens are about five weeks old and will be available for adoption in a few weeks, when they are ready.
.
Watch the Channel 6 report on the story: