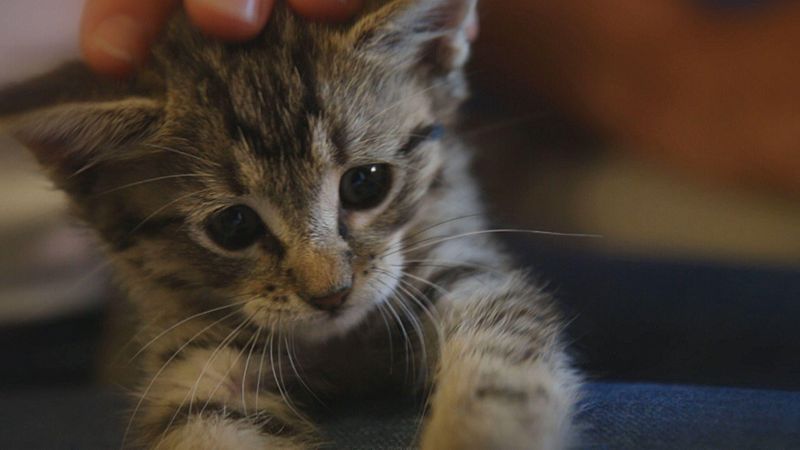 When an alert homeowner recognized the plaintiff cries of a kitten in a well they immediately reached out to a network of animal rescuers, including a pair located across the country.
"Initially, I didn't even think of jumping on an airplane and coming over. I just gave her [the homeowner] ideas on how to get it done," Eldad Hagar, founder of Hope for Paws, told WIS. "But then, I heard there were other attempts to save him and it created even more obstacles."
With that incentive, Hagar and Loreta Frankonyte caught the red-eye for Charlotte (NC) and inside 15 hours they were at the site ready to rescue five-week-old Jessie.
Working alongside a plumber from Freedom Plumbing, the team used all the collective skills to "MacGyver" their way to a successful extraction.
"That moment where I got him and I was able to secure him, I almost couldn't believe it. Like I pulled him a little bit, and I'm like, 'Oh my God! I do have him!'" said Hagar. "It was almost like being a doctor and delivering a baby because he came from that pipe!"
"I don't know how many lives he has, but he's the luckiest cat in the world," added Frankonyte.