Sir Patrick was reunited with his family yesterday after eight and a half long months. Patrick was sucked through three windows and a screen when a tornado charged through Joplin, Missouri with horrifyingly destructive and powerful force on May 22, 2011.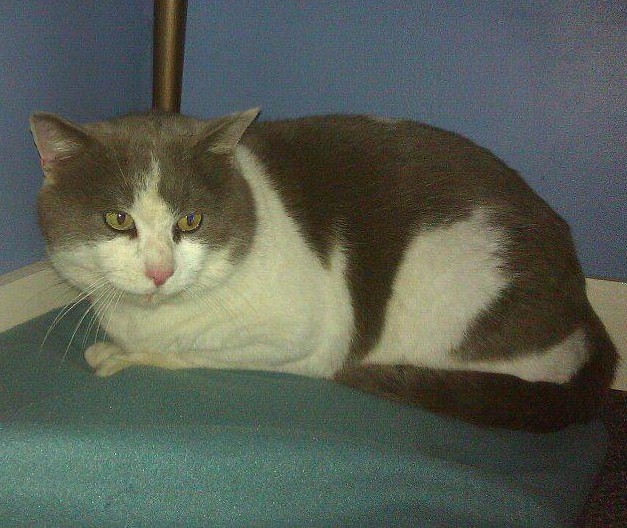 Petmom Rosalie Wilson thought Sir Patrick had been killed in those surreal moments when he was picked up and taken away by the overpowering natural forces of the tornado. Rosalie was seriously injured in the tornado and spent quite a while recovering in a facility; she just recently moved back into a house by herself.
Patrick has been cared for at one of the feeding stations operated by those dedicated volunteers associated with the Animals Lost & Found from the Joplin, Mo tornado Facebook page. His positive identification was finally made after a telltale patch of white fur began to grow back in on his tail.
The volunteers who maintain feeding stations in Joplin, and who trap cats on occasion, working with property owners, pet parents, and the Joplin Humane Society, also keep track of lost and found databases and ads posted on Craigslist. They have kept many cats alive and fed, and have helped several of them to return home to their families.
Anyone wishing to assist with efforts to help the Joplin tornado cats can donate through the following ChipIn link: Joplin Tornado Pet Rescue 2012