Bobo the Cat is a Chinatown fixture, and an official guard cat and greeter at the shop where he lives. Apparently he has yet to take a sick day, but has been known to nap on the job. The popular Ginger cat has his own Instagram account and is not adverse to a little publicity if it helps the business.
He has lived in a shop in Manhattan's Chinatown since he as a kitten. And at age nine, he has been on the job since and not missed a day, according to Metro Mail of the UK. One of his benefactors was a lawyer and cat lover who paid for his vet bills and brought him food. Who could resist that face?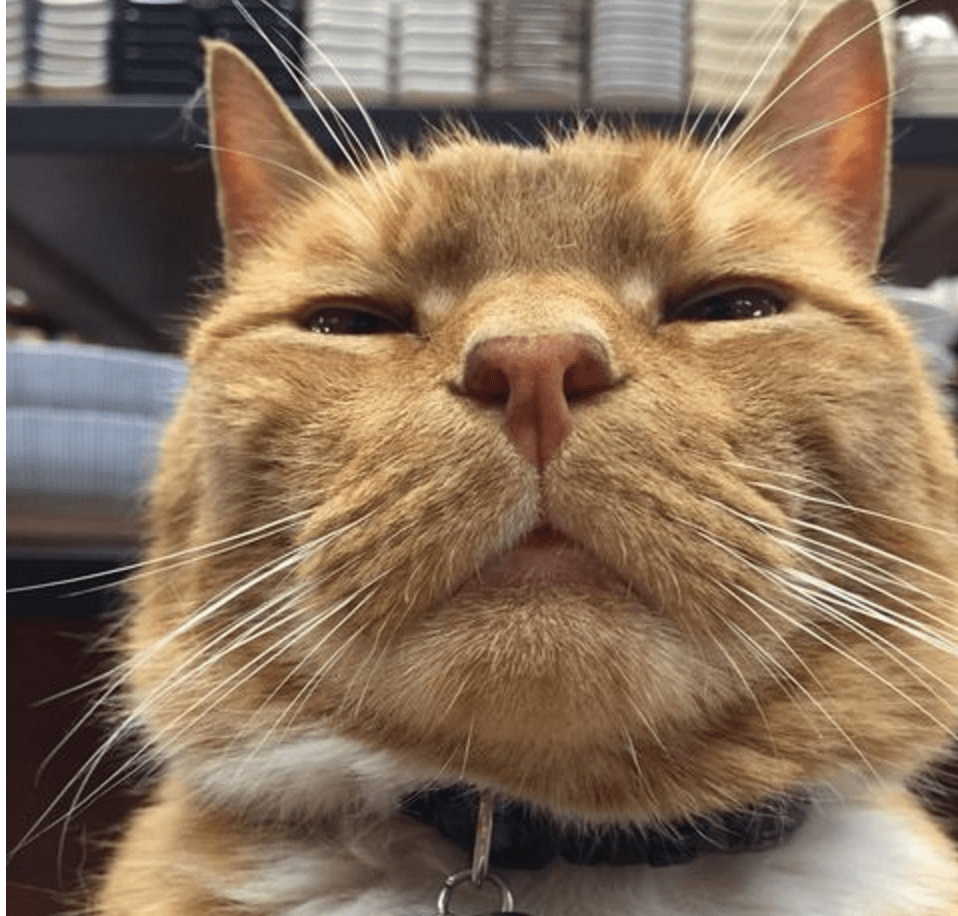 Bobo has his own Instagram account, thanks to his favorite human, Annie, who has been looking after him since 2014. His fans believe he makes the store merchandise look better by posing near featured items.
Annie recently announced plans for what could be Bobo's retirement when she takes him home to live with her.
In the mean time, he continues his daily routine of greeting customers and keeping an eye out for shoplifters.
According to Bodega Cats in Their Own Words, he has been known to drink out of the glass vases in the store's front window and has broken one or two in the process. File that under nobody's perfect.