A streaming live feed from Kitty Cam last weekend helped Cat Haven in Perth, Australia as it doubled cat adoptions for April, compared to last year. The upsurge in adoptions came as a welcome relief in a time of crisis for the area's cat population.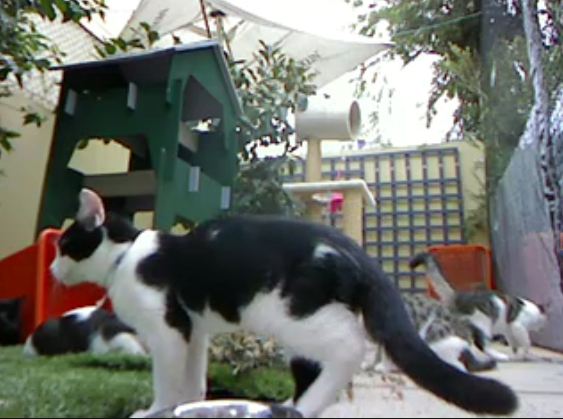 Cat Haven had their most successful April weekend for adoptions this past weekend, when over 59 cats and kittens found new homes. The month was also the most successful April in Cat Haven's 50-year history, with 467 adoptions, compared to only 208 in the same month last year.
Much of last weekend's success is due to Cat Haven's participation in a trial program with iNet, where the Perth shelter had a Kitty Cam feed from their outdoor cat run, and got some publicity from the program.  Kittycam trended at number 1 in Australia on Twitter late last week. The shelter plans to expand the Kitty Cam program.
Kitty Cam was just part of the shelter's outreach to the public to help adopt cats and save lives; and the record setting adoptions in April came at a time of crises for Perth's cats. Due to an explosion in the number of homeless felines, a shortage of foster caregivers for kittens, and a perceived lack of adopters, the shelter announced on March 22 that they were suspending their foster program and many cats could end up being euthanized. They are hoping to maintain their newfound momentum in rehoming cats in need.
Despite the recent crisis, Cat Haven WA (Western Australia) enjoys community support and maintains an active Facebook page, along with their website.
Images taken from a recorded version of the live feed.
Kids Watching Kittycam for the first time. The video shows the excitement generated by the live feed.