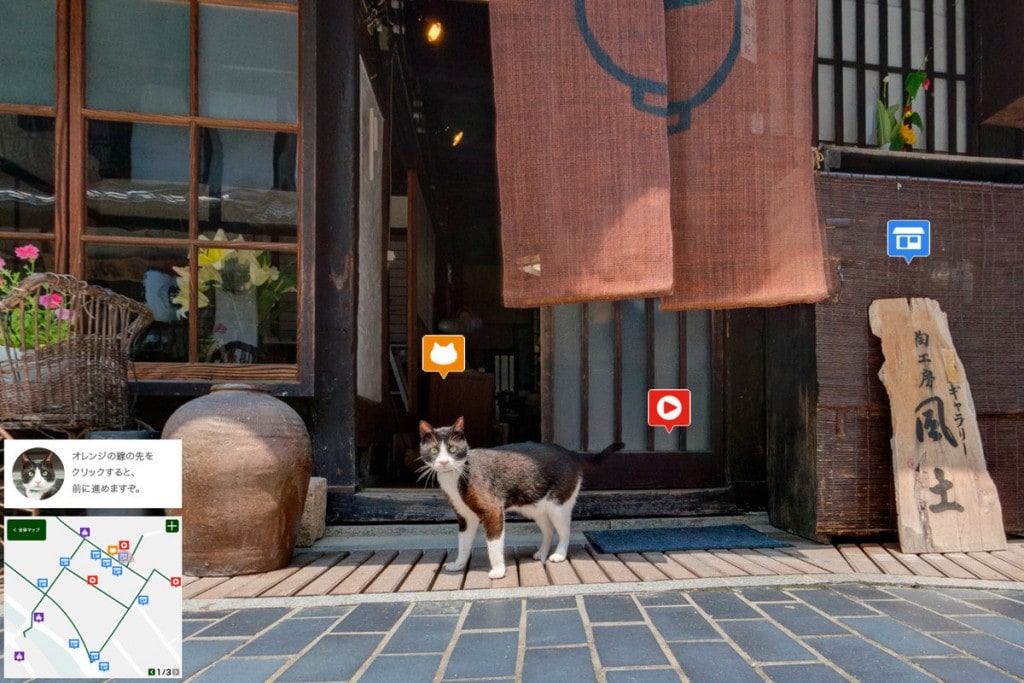 Sometimes a change of perspective makes a huge difference in how you see the world. Now, cat fans can view cities from a cat's perspective, thanks to the website Cat Street View. The website was created by the Hiroshima tourist office as a way to engage visitors with a different, creative option. Site viewers could explore the streets of the town Onimichi through the eyes of a cat.
Cat Street View was so popular that there's now another town featured – Takehara. Viewers see Takehara through the eyes of Souseki, a local cat. A paw cursor guides you through the town, and during your exploration you'll meet 27 other local cats. You can check out additional information about each cat, and there are even YouTube videos which give you a look into the cats' everyday lives.
While the cat's eye perspective of the streets of Takehara is certainly interesting, you'll also get to explore other places where cats go, including the roofs of buildings.
Cat Street View certainly provides a unique and eye-opening view of these cities. Be sure to check it out!