This kitten is being pampered by his rescuers. But whoever opened a car door and dumped him on the street is in trouble if police catch up with them.
This kitten was tossed out of a car, abandoned and left crying on the street, according to a report in the Brockton Enterprise. Witnesses saw a green car come to sudden stop on a city street in Brockton, Massachusetts before the kitten was dropped on the road and the culprit sped off, according to news reports and the Brockton Animal Shelter, which is caring for the kitten.
Someone called Brockton Animal Control, which came to the scene to help. The good news is that this baby is doing great.
"This little guy already has generated a lot of interest and we are sure placement will not be difficult for him!," according to a post on the Facebook page for Brockton Animal Control. "He is doing very well, eating wet and dry food like a champ ? and is really loving his enrichment; we may have overwhelmed him a bit with toys and treats!"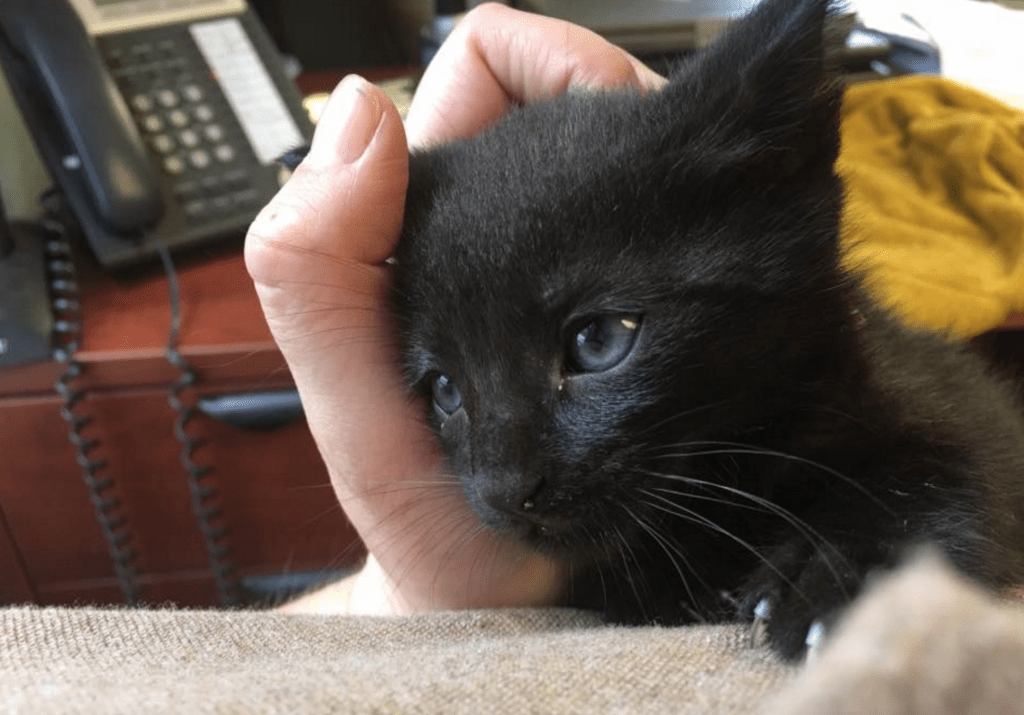 Brockton Animal Control is asking anyone with additional information to call the department at 508-580-7835 or email [email protected] City officials are also asking for help finding the perpetrator in this case of animal abuse.