A picture of a little kitty in need, along with a shockingly callous backstory, grabbed people's attention yesterday. The post below was made by Philadelphia organization City Kitties Rescue, with an appeal for donations. They later posted that monies raised over the costs for this cat would be applied to care for other needy cats in the future.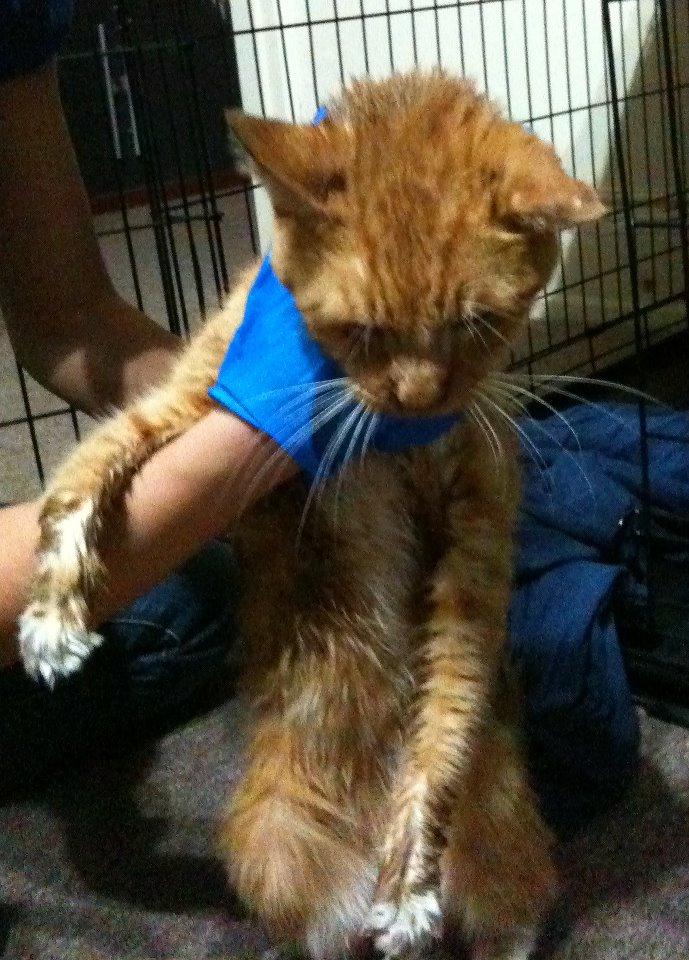 From City Kitties:
"A good samaritan found this cat today in a gutter by Clark Park, half dead. He is now at the Cat Doctor with a body temperature of 90 (normal is 102) and blood PCV of 8. The Cat Doctor housecat, Diamond, is currently donating blood to save his life. During exam, the vet found that this cat has a microchip. When called, his "owners" reported that he was acting sick, so they put him outside. If this makes you as angry as it makes us, please channel your anger in one of two ways: visit our website at www.citykitties.org and make a donation to help us pay for his care, or share this post and encourage others to do so."
Good Samaritan James Buckley found  the cat, who is being called CeCe [later to be called Clark Kent], lying down, unable to lift his head.  He turned Cece over to City Kitties, who saw that the cat received immediate medical attention. CeCe was given a blood transfusion and his vital signs are improving. By this evening his temp was up to 97 degrees, he was on his second bowl of food, and was purring and trying to groom himself. The organization says they are cautiously optimistic but will know more today.
City Kitties, "Saving & improving the lives of stray cats and kittens in West Philadelphia".