Meet Mia, a three-week-old kitten who was born with large paws and short front legs. Mia is a rescue kitten; her mother was rescued by the Yorkshire Cat Rescue. Mia's sibling kitten was stillborn, and it wasn't long until Mia's foster caretaker realized that Mia had some abnormalities to her body.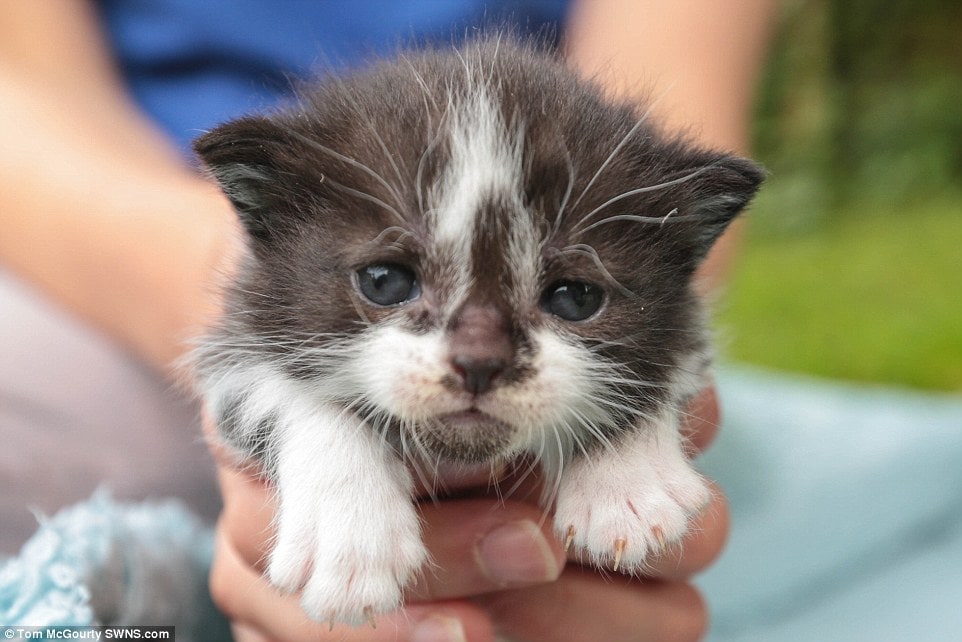 While Mia's big paws and short legs certainly don't take away from her adorable looks, they will mean that Mia's adoptive family will need to monitor her as she grows. These deformities could result from inbreeding, and it's possible that Mia may have other issues that aren't apparent right now. However, it's also possible that she'll go on to be a healthy cat without problems. Either way, Mia needs a special home willing to keep a close eye on her health.
Mia should be able to get along just fine, and she's just a bit different from other kittens. Hopefully she finds the perfect family who can love her and give her the care that she needs.