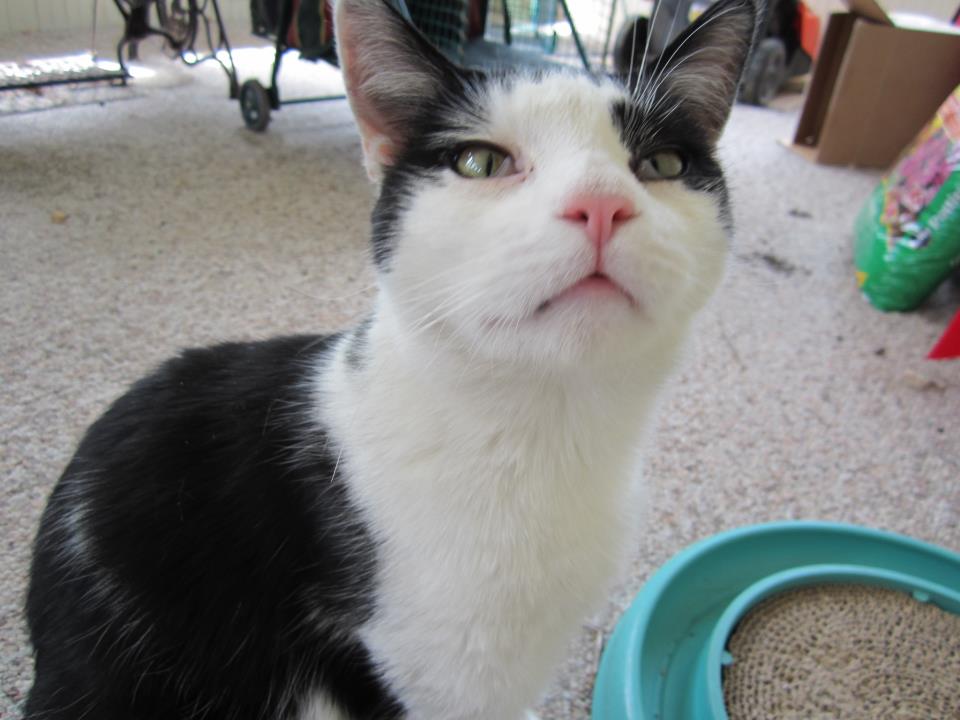 Sweet FeLV kitty and beloved pet Thorin is remembered on the first anniversary of his passing, on March 17, 2013. Thorin was a beautiful, friendly boy whose life was cut short by the feline leukemia virus.
Thorin lived as a healthy, happy, normal cat until he went quickly downhill toward the end of his far-too-short life. He did not live to see his fourth birthday.
Thorin's devoted petmom Joni Gallo took in several FeLV positive kitties over several years and gave them the best quality of life and medical care possible. Sweet sisters Dharma and Karma lived to be 7 years old and died within weeks of one another.
Thorin is seen in the video that celebrates and remembers his life with his pal Colt, the orange and white kitty, and his special friend Ligeia, the buff colored beauty who shared a special loving relationship with him. Colt tested positive for FeLV some years ago and lived with the FeLV kitties. He never got sick and was retested and found not to carry the virus after all. Colt remains healthy and lives with Joni's current cats, who do not carry the virus. Joni was able to take in non-felv cats when it was confirmed that Colt was not a carrier. Sweet Ligeia only lived to be 1 year old before she was robbed of her life.
For more on this cruel killer, and the lives of its innocent victims see Joni's article written for us in 2011, Understanding FeLV: Loving and Living With FeLV Cats.
Jonie asks: Please help find a cure for the feline leukemia virus.
.
Joni maintains the Friends of Dharma and Karma Facebook page, where she posts cute, interesting and informative material on cats, along with personal photos and memories of her cats.
##
The Cornell University College of Veterinary Medicine's Feline Health Center has an online Feline Leukemia Virus brochure that provides useful information in Q&A form.