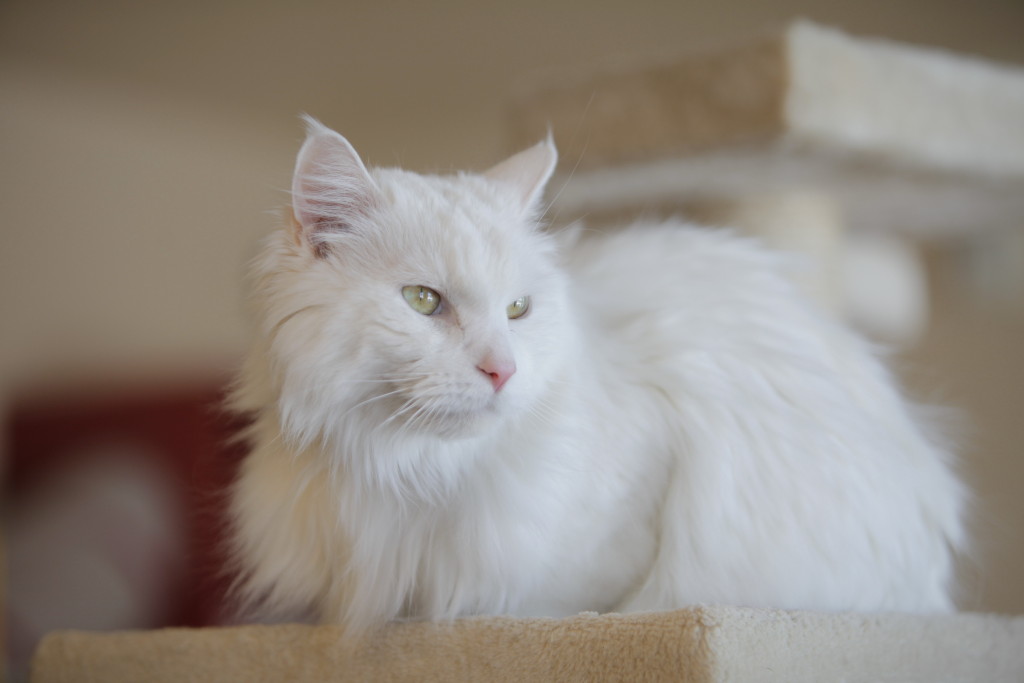 A special program in Utah that provides foster care for the companion animals of domestic violence victims helps make it easier for them to leave their abusers.
The Purple Paw Program, administered by the nonprofit Nuzzles & Co. Rescue Ranch and Adoption Center (formerly Friends of Animals Utah) provides foster care, medical attention and other help for the pets of people who want to leave abusive situations but cannot bear the thought of leaving their pets behind. Not only do the victims treasure their pets' companionship, they often rightly fear their abuser will take revenge on them through their pets if they are left behind.
Many people don't realize that pets are victims of domestic violence, too. A large number of families who need shelter will not leave their abusers because they cannot bring their pets to shelters and have nowhere else to place them
Purple Paw Program finds foster homes for the pets while their families re-settle their lives. The program provides food, shelter and medical care, along with emotional rehabilitation, at no cost to the families.
The organization writes at their website: Nuzzles & Co. partners with local domestic abuse shelters to house and care for the pets of domestic violence survivors. We provide a safe haven for these pets for as long as their people need us to.
Many domestic abuse shelters will not accept pets, which is a major deterrent for women seeking to escape abusive situations. They worry about what will happen to their pets if they leave.
The Purple Paw Program is responsible for protecting the pets who belong to abuse survivors who are unable to safely keep them while they are staying in a human shelter. Through our extensive network of foster families, Nuzzles & Co. provides a safe and loving environment for these displaced pets, while they await reuniting with their owners. We provide full medical attention, exercise, nutritious meals, and lots of extra love because these pets have been through a lot too. We arrange for the owners to safely visit their pets, during this time in which they are separated. We do not charge for the service we provide, and we keep these pets as long as the owner needs us to.
Once these women and their children are placed in safe housing, their pets are returned to them. The reassurance that their pets are safe and cared for during these difficult situations brings peace of mind to both the victim and the family.
The program has been in existence since August 2012 but was featured in a story in Tuesday's Salt Lake Tribune, which told of a woman whose husband shot her and a friend, held her hostage and may have been planning to blow up the house in a gas explosion before SWAT personnel arrived and a shootout ensued. The victim had filed for a  restraining order against her estranged husband and returned to the home with the friend to pick up some belongings, not expecting him to be there. The friend waited in the car and was shot as she tried to approach the house upon hearing a commotion. The man's wife was shot several times by her husband when the SWAT team arrived. The Purple Paw Program is providing care for the woman's cat and two dogs until she is recovered from her injuries and can begin to put her life back together. Friends asked the organization to help with the dogs and a hazmat team cleaning the house later found the cat.
The program has so far sheltered 87 animals.
The NPQ (Non Profit Quarterly) also featured the program this week and drew quotes from Peace House facilities manager  Sandy Faison, who speaks in the video about the program below, which was uploaded by Nuzzles and Co./ FOAU in 2014.
Faison says: "One of my duties…is to answer the hotline calls. Most often, I am talking with people who've finally made a decision to leave a very abusive situation. They're struggling with what they're gonna do with the children…and then they say, "But I have a pet; I've got to take my pet also." It's so great to have this program, the Purple Paws project. I'm able to allay their fears immediately…. It's often the final piece of the puzzle that allows a person to leave a violent situation."
Watch the Purple Paw Project video:
The organization's adoption center is located in Park City and their rescue ranch is in Peoa.