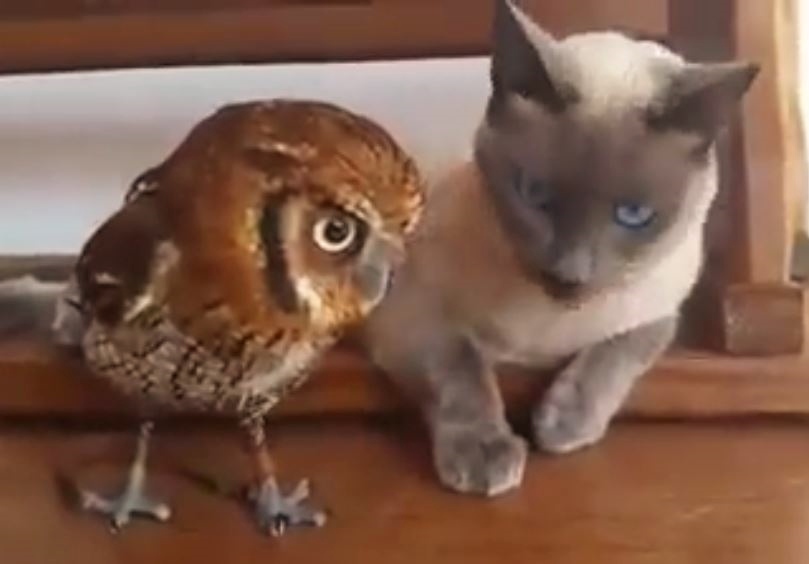 .
Forbi the cat and Cleo the owl are best friends, and have been since they were very young. The unusually bonded pair of friends live with Brazilian biologist André Costa, whose video of the pair has gone viral since being posted at his Facebook profile.
André says he hopes his video, and the friendship shown by his cat and bird, will inspire people to be kind to animals.
Here is the video as uploaded to YouTube:
.
.
.
.