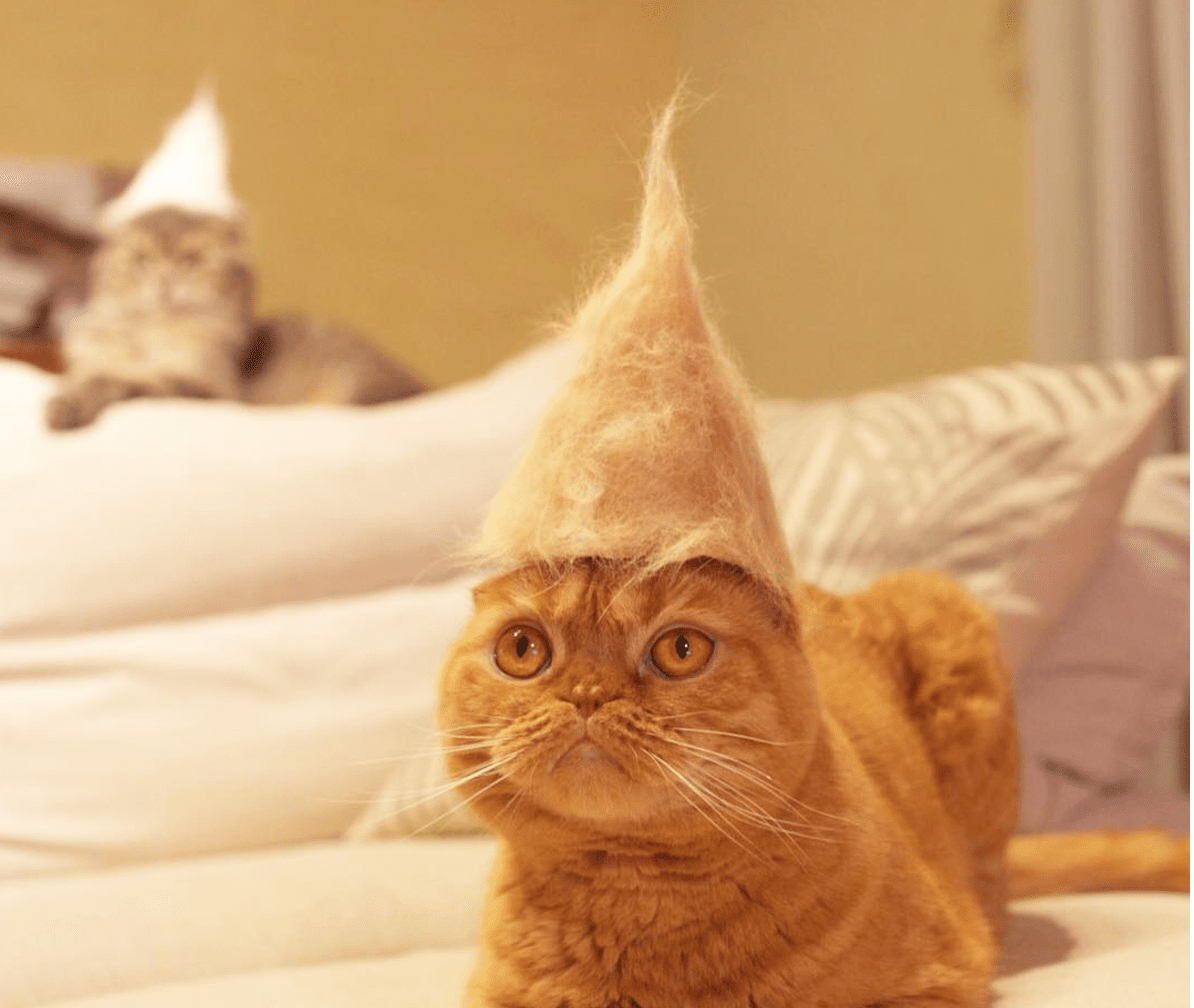 They're quirky and creative. You've never seen anything quite like these hats for cats made from the hair shed by three adorable Scottish Folds owned by Japanese photographer Ryo Yamazaki .
Yamazaki loves to photograph his cats,  Nya, Maru, and Mugi, according to Rocket News. Somehow he came up with the idea of making headpieces from the piles of excess hair shed by his darlings.
The fur balls for making the hats come in three colors: wheat-colored from the youngest kitty, named Mugi, whose name translates to "wheat;" Nya's hair is grey, and Maru's is pure white.
The outpouring of interest in how he makes the unusual yarn-like balls prompted him to  post his own how-to video.
Yamazaki transforms the fur balls into hats of different shapes and sizes, then lets his cats model them, and posts the photos on his popular Instagram page.  Here is 9-year-old Nya, the oldest of the three, wearing a custom-made acorn cap.
If cats in cat hair hats isn't your thing, you might like to know that these three pampered kitties spend most of their time just, well, being cats without hats.