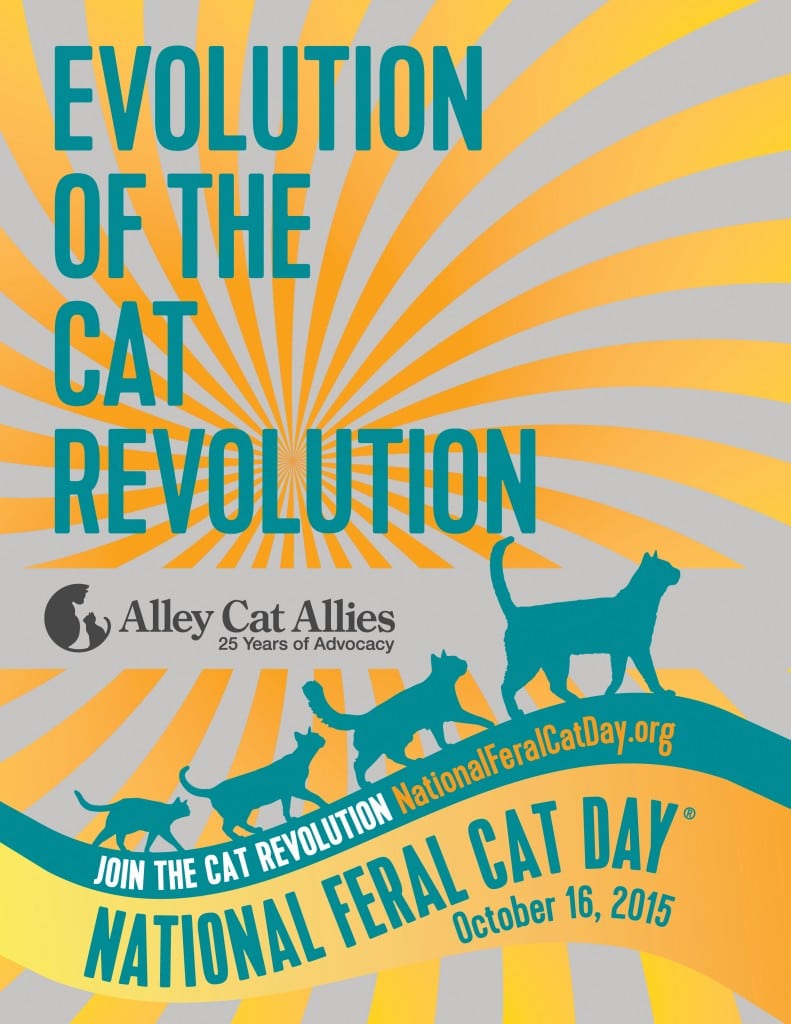 Alley Cat Allies reminds us that National Feral Cat Day is only a few weeks away. This year's Feral Cat Day will be held on October 16 but there's still plenty of time to plan and register an activity to help cats in your community! If you haven't yet registered an activity, now is the time to get on the map. With your help, this National Feral Cat Day can make even more change for cats.
Never planned an activity before? Now is the perfect opportunity! Visit NationalFeralCatDay.org to get activity ideas and register. Each person who registers an activity will receive a free welcome package that includes posters, a T-shirt, and other Alley Cat Allies goodies.
National Feral Cat Day is the perfect time to stand up and protect cats where you live. You have the ability to educate your community, and that is an incredible thing—no matter the size of your activity. Register your activity today and be part of the Evolution of the Cat Revolution this October!
Even if you do not organize an activity in your community, you can help by spreading awareness on social media. The National Feral Cat Day page is where to go to learn all you should know!
I used the event finder map at the National Feral Cat Day pages and found these events in my local area:
.
.