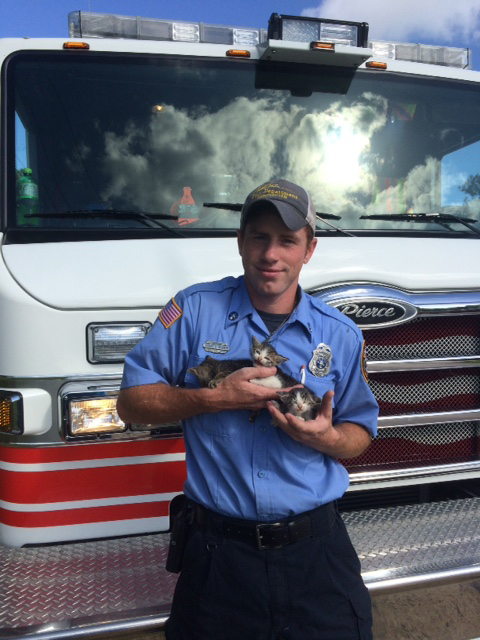 .
Natchez, Mississippi firefighter Thomas McGinty rescued a litter of three abandoned kittens he found in a paper bag he spotted last Friday while conducting a routine inspection, the Natchez Democrat reports.
McGinty discovered the kittens when he decided to look in the bag.
The kittens are in the care of the Natchez-Adams County Humane Society and will be available for adoption when they are ready.
Natchez-Adams County Humane Society President Kathy Fitch told the Natchez Democrat it was not uncommon for kittens to be abandoned. She said there were other options, including taking kittens to the shelter, and said people who bring kittens to the shelter can get a voucher to have the parent cat spayed or neutered.
Fitch noted that the abandonment of domestic animals is a crime.
McGinty posed for a photo with the kittens whose lives he saved, and is being thanked for his actions.