.
Spanish photographer Jesús Segura had time on his hands and the perfect subject for a series of imaginary adventures in his handsome and expressive little cat, Napoleon, who is featured in a calendar for 2015 and related postcards and photographic prints.
Jesús tells his story, saying: "When Napoleon came knocking on my door, I had been looking for work for over a year, and without any success. He was a two month old kitten who discovered something new everyday , so, I began to take photos of him to fill my time.
"His expressiveness and reactions ignited my imagination and so I decided that Napoleon would be the protagonist in a number of absurd and exciting situations. Without trying, he became both my main project and my work. He really is an inspirational little fur ball!
"This [calendar project] will hopefully be the first step in a series of projects documenting the adventures of Napoleon. If we've come this far, what lies ahead for the future?"
Since the launch of his Napoleon the Cat Indegogo fundraising campaign on September 16, Jesús has exceeded his initial $3k goal to put the project into production. The campaign runs through October 31 and offers special perks for contributors.
.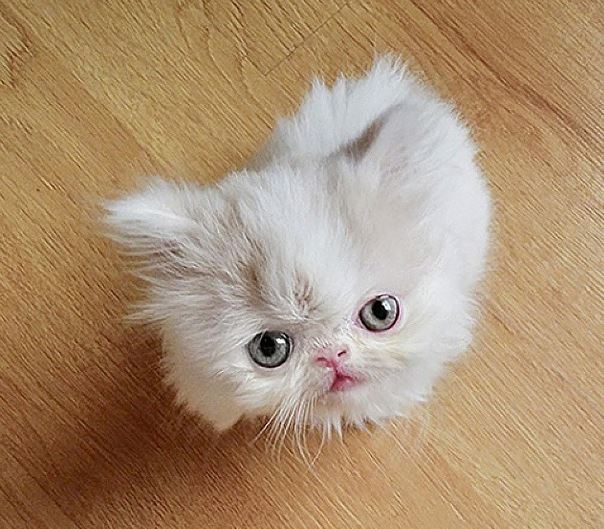 .
Phoblographer did a Behind the Scenes of the Napoleon the Cat Photo Calendar Q&A with Jesús, and asked: "Does Napoleon like being a star? How does he react when he sees a camera?"
Jesús answered: "That's a good question! Well, I try to turn each photographic session into a game for him. At first he always went towards the camera and smelled the lenses, so I had to change my strategy. When the stage is set, I don't let Napoleon be on it until everything is ready for shooting. I do that because the first reactions of him, being in a place where he's never been before, are always funny and useful. His working sessions are no longer than 15 minutes, because I think that's enough time for him, otherwise he gets bored and wants to escape from the set or starts to play and dismantle everything. We use sounds or little toys in order to get his eyes looking at the right place, but that's not as simple as it seems."
Jesús talks about his work with Napoleon on the project in the video below, which is followed by a selection of images from the calendar.
.
.
.
.
.
.
.
.
Napoleon the Cat is also on Instagram:
.
.

.
.
Furry affairs… Asuntos peludos…

.
.
Are you ready to fly? ¿Preparado para volar?

.
.
His first day at home. He was only 2 months then…